Features
Activist is consummate communicator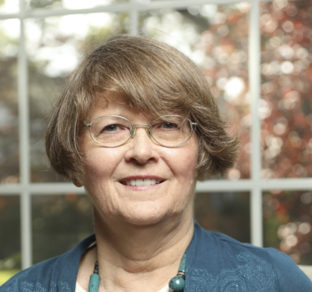 Bonnie Atwood's new caregiving book, 'My Journey Through Eldercare: The Search for Peace and Meaning,' is drawn from taking care of her mother, who was able to live at home until her death at 102. Atwood, who spent a year skating with the Ice Capades after high school, is also a lawyer, lobbyist and writer who champions the rights of children with disabilities.
Photo by Dan Currier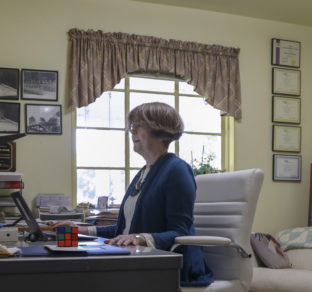 In addition to her new caregiving book, Bonnie Atwood has written several others, including In the 'Field of Honor: Stories of Virginia Veterans,' and a book of essays on parenting, 'For Any Young Mother Who Lives in a Shoe: A Christian Survival Guide.'
Photo by Dan Currier
In nominating Bonnie Atwood for the 2016 Communicator of Achievement Award given by Virginia Professional Communicators, Gail Kent, a Newport News businesswoman, wrote: "Bonnie Atwood has accomplished so much, you'd swear she had skates strapped to her feet. Oh, wait — she did have skates on her feet!"
She was referring to one of Atwood's early accomplishments, a stint with the Ice Capades — the beloved ice-skating show that traveled the country for more than 50 years.
Atwood, a native of Arlington, Va., won that state-level award, and went on to become runner-up for the award at the national level.
But it wasn't the youthful skating that particularly impressed the judges. It was the wide range of roles Atwood had taken on during her long career: as a "feminist, family caregiver, single mom, cancer survivor, promoter, community volunteer and positive thinker."
New caregiving book
Now 70, and living in Richmond, Atwood has recently published her third book, My Journey Through Eldercare: The Search for Peace and Meaning.
The book is based on her experiences caring for her mother, Dee, who lived at home until her death at age 102.
Atwood explains in the book's introduction that it "is not a how-to book" of universally applicable tips. Rather, she believes "Every elderly person, every caregiver, and every family is different."
But she does describe how she struggled with the "Hows. How to psychologically make it through each day. How to be happy and how to make my loved ones happy. How to stay myself and not become some resentful shell of my former self. How to stay engaged in my community, instead of becoming isolated in a world of applesauce, laxatives, and dirty laundry."
Atwood first observed the many elements of caregiving as a child. "I watched my parents and their parents take lifelong care of each other," she recalled. "We were always a fragile ecosystem, with few resources other that our spirit. What we had, we shared.
"My mother was terrified of the IRS because one year, when she was in her 20s, she was audited. They couldn't believe what a big percentage of her income she was mailing back to her parents for their support," she said
In commenting on her book about the subject, David Bailey — who has known Atwood more than two decades and is owner of Virginia Capitol Connections magazine, where Atwood is executive editor — said he enjoyed her "poetic and poignant highs and lows when depicting the multiple roles she assumes with her aging mother."
Youthful challenges
Atwood hasn't skated through any of her accomplishments —including that Ice Capades year — without facing big challenges.
"I summoned the courage to audition for the Ice Capades at age 18, as a college freshman." she said. "It was something I had wanted to do since the age of 8, even though I had never skated, and had no opportunity to skate until I was about 14. That's a late start. But I threw myself into it with a passion." Her audition was successful.
She traveled with the group by train for a year all over the U.S. and two Canadian cities, 10 shows a week for what she refers to as "very little pay, but I loved it! It was a fast life, an intense life, an eccentric life. But I am so glad I did it!"
After graduating from George Mason University in 1974 with a degree in psychology, she joined the staff of the daily Manassas Journal Messenger, with all of eastern Prince William County as her "beat," including police and fire and three town councils.
She received a 1975 Associated Press award — one of many state and national communications awards received over her career — for breaking the story of child abuse at a children's camp.
The year 1980 brought major changes, with a move to Richmond, a marriage, the birth of her son, and a new career in freelance writing for the Richmond Times-Dispatch, under the editor of special sections. She said she "earned more money than any editorial freelancer at the time by taking on major responsibility for the annual 'Discover Richmond' supplement."
She has done lobbying work since 1995 for clients ranging from the Virginia Federation of Food Banks to Virginia Girl Scout Legislative Coalition and the Speech-Language-Hearing Association. Current clients include the Retired Teachers Association and Virginia Voice.
Also in 1995, she took on the job of backstage director of the cable television show, "Election Night News," and began editing Virginia Capitol Connections.
Midlife law school
All the while, Atwood was going to law school, receiving her juris doctor degree from the University of Richmond School of Law in 1996.
Her goal in entering law school in 1993, when she was 45, was to practice disability law. But she continued her writing in the form of an etiquette column for young lawyers in the school newspaper, and writing several stories for The Student Lawyer, a national magazine. A decade later, she published the book, In the Field of Honor: Stories of Virginia Veterans.
Atwood has been involved with the cause of children with disabilities for many years. As president of the Central Virginia Chapter of the Autism Society of America in 1985, she gave presentations at universities and community groups. In 1998, she spoke to an international conference for parents of children with disabilities in Atlanta, Ga., on the subject of a single mom's managing a child's disability.
"I've always wanted to change the world for the better. Using writing and speaking seemed to be the best way," she said, in a passage quoted in her nomination for the award.
Political activism
Atwood's involvement with her son's school, Thomas Jefferson High School, led to her run for the school board of Richmond Public Schools in 1998. She campaigned on the theme of re-integration of public schools and parent empowerment.
Sometime before, the city had made a politically charged proposal to close the school. Atwood made a strong case, in her writing and speaking, for not sending the negative message that a predominantly white district did not welcome a predominantly black school.
"Even though I did not win the seat," she said, "my candidacy forced a public dialogue." She continued to support the school, individually and through asking her church — Holy Comforter Episcopal — to take on the school as a special project.
She became a gubernatorial appointee on the Virginia Board for Rehabilitative Services (1999-2002), and later on the Board for Asbestos, Lead and Home Inspectors (2009-2013).
She was a founding member, in 2004, of the Virginia Association of Professional Lobbyists, which created a code of ethics for lobbyists, and fostered good communications between lobbyists and government agencies.
In 2008, Atwood formed a business, Tall Poppies Freelance Writing LLC, to combine her work in communications and lobbying. The company is certified as a Small Women and Minority Owned (SWaM) business. Its tagline is, '"Where ideas take root, grow tall and pop!"
Atwood, who is of Creek Indian descent, proposed and provided extensive research for a highway marker on Black Hawk, a leader of the Sauk Nation. The marker was erected at the former site of the Eagle Hotel.
Through the years, Atwood has collected papers chronicling her active involvement in historical events of the 1960s and '70s. According to Kent, "the papers included flyers, underground newspapers, meeting notes, materials on liberation movements, voice recordings of Malcolm X and other firsthand memorabilia."
In 2014, representatives of Virginia Commonwealth University Library came to Atwood's home to look at her several bins of materials. Wesley J. Chenault, head of Special Collections and Archives at VCU's James Branch Cabell Library, said, "We loosely refer to them as the Bonnie Atwood papers. They're not ready for prime-time research, but we hope to have them ready soon."
Cancer survivor
A year after her 102-year-old mother died in 2012, Atwood was diagnosed with leukemia. As Kent detailed in her nomination, "Atwood took the news in stride, remaining in isolation in the hospital for three months, then in near-isolation at home for another three months while her immune system recovered. She credits her son and all of her friends for helping her through this difficult time."
She continued her role as president of Virginia Professional Communicators, Kent pointed out, "holding meetings with her face covered by a surgical mask and her bald head covered by a perky cap." Her two-year term concluded as one of the most productive in the organization's history, Kent said.
What Atwood wrote in the conclusion of her caregiving book's introduction — "[T]he truth is that love is beautiful. It's not always pretty" — might apply to the many caregiving relationships surrounding her as a cancer patient. She continues on to say, "I'm cured! I don't believe in saying, 'I'm in remission' — I'm totally cured!"
One wouldn't expect any less from a skater trained in choreography who makes the performances look easy. As Kent concluded, "She has shown up for the hard practices, day in and day out, so that when performance counted, Atwood glided around the ring with a smile on her face."
Atwood's newest book is My Journey through Eldercare: The Search for Peace and Meaning, PathBinder Publishing, 2018, 113 pgs. $12.95, available from online booksellers.
She will have a book signing on Nov. 28 from 4 to 7 p.m. at Commonwealth Park Suites Hotel, 901 Bank St., Richmond.