Travel
All-day transit passes great for tourists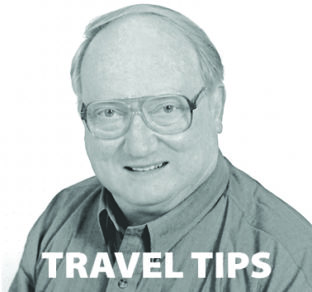 When I'm in Portland, I'm usually hopping around between points in or near the city center. Trips are often short enough that I can comfortably walk.
But when it's raining — which, in Portland, is quite a bit of the time — I'm happy to hop on the light rail or a bus for even a few blocks. And that's easy, because I can buy an all-day pass for $5, which allows unlimited rides for the price of just two regular fares.
I do the same in London, where the all-day travel pass costs a stiff 12.70 euros (about $16) but a single short underground ride in the center costs a really stiff 6.80 euros.
These are just examples. Many of the world's major transit systems sell one-day unlimited ride "day passes" and they can be a visitor's best friend.
Pass prices in many cities seem to be positioned at around the price of three one-ride tickets. The idea, apparently, is to make the pass attractive to locals for shopping and entertainment, but not so low as to be useful to commuters. At those prices, a pass enables visitors to hop around a city using transit for even short rides.
Passes in North America
I checked on 27 large-city transit systems on North America: Many offer one-day passes, and many of those also offer some combination of two-, three-, four- and seven-day passes as well.
The least expensive one-day passes I found were in Houston, New Orleans and St. Louis, which cost $3; passes in Baltimore, Honolulu, Houston, Minneapolis, Orlando, Phoenix, Portland, San Diego and Seattle cost $4 to $5; multi-day passes in Honolulu, Denver, Cleveland, Miami, Dallas, Salt Lake City and Pittsburgh, cost $5.50 to $7. Day passes in all these cities cost less than what you'd pay for three regular single-trip tickets.
Passes in Atlanta, Boston, Chicago, Las Vegas, Los Angeles, Montreal and Philadelphia, at $7 to $13, cost between three and five times the cost of a single ride. They are of value mainly to people who use the system extensively. Day passes are also available in Toronto, Vancouver and, of course, Washington; although fares are zoned, the day passes are generally good deals as well.
New York is one of the few large U.S. cities not offering a day pass. Instead it offers a weekly pass that, at $32, is a good deal if you make more than two trips a day.
Most of these systems offer older adults discounts on both single-ride tickets and passes, with those prices typically around 50 percent of the regular adult prices.
In Philadelphia and Pittsburgh, seniors don't require single tickets or day passes — they travel free. But in some systems, including Boston, Chicago and Washington, you have to apply for a special ID before you can buy and use the discounted tickets and passes.
Transit passes in Europe
Day passes in European cities can also be good deals. In general, all-day pass prices generally follow the U.S. pattern of being set at three to four times the single-ticket price. Unlike in the U.S., however, seniors generally do not enjoy discounts on European transit systems.
The lowest prices, from $2.50 to $7, are generally in Eastern Europe, where fares are low generally. Costs in the main western cities range up to the $16 high in London.
Transit systems in many Asian cities, including Hong Kong and Tokyo, also offer day passes. In many cases, a transit pass also covers travel between a major airport and the city center, perhaps with a surcharge, but often not.
All in all, I've found transit day passes to be great value in almost every big city I visit. Wherever you go, before you leave home, log onto each destination city's transit website to check if a day pass is available, and if so, how and where to buy it.
In many cases, you can buy online and download before you leave home.
Send e-mail to Ed Perkins at eperkins@mind.net. Also, check out Ed's new rail travel website at www.rail-guru.com.
© 2018 Tribune Content Agency, LLC.