Housing
Another option: find a caregiver online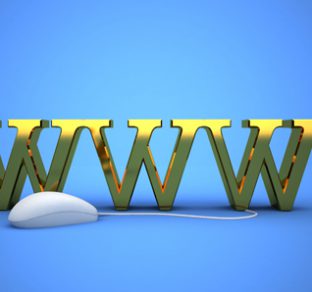 Thanks to the internet, finding a caregiver privately is easier than ever. Instead of wading through the local paper or taking out advertisements, some websites now offer online services that match clients with caregivers.
Online services are similar to an agency's, but are generally less expensive. Private caregiving is not covered by Medicare, however, and sometimes not by long-term care insurance, so check with your insurance company before pursuing this option.
Caregiver profiles usually include access to their previous clients' reviews of their work, which can make finding a potential match easier. The sites also enable you to send messages directly to potential caregivers to get the conversation started.
Here are three popular online referral sites:
Care.com
Care.com is an international care matching website that features a variety of care options, including childcare, adult and senior care, pet care, housekeeping and home care. It operates in the U.S., the U.K., Canada, France and several other countries.
As purely a matching service, the site does not vet or recommend potential caregivers, so the responsibility is on families to research and interview candidates.
The advantages for using Care.com include the ease of finding many candidates — the site boasts that there is one U.S. match every two minutes — and the simplicity of managing and paying service fees through the site.
Caregivers can also sign up for direct deposit, and take advantage of the site's payroll management and tax filing service through their feature called HomePay.
Caregivers have options for basic and premium memberships. Basic membership is free, and includes access to view and post jobs and job tips, while "premium" memberships cost $37 monthly or $147 annually. The premium membership includes higher placement in search results, quicker access to potential matches, and multiple payment options.
Families looking to fill positions simply create a free, basic account to post an opening.
For more information, visit www.care.com.
CareLinx
CareLinx was created by Sherwin Sheik, who needed a cost-effective and efficient solution for managing home care for his quadriplegic sister and his uncle, who suffered from ALS. Because of the distance between them, flying to and from his relatives' homes wasn't feasible.
Sheik designed CareLinx as an online marketplace for professional caregivers. Families indicate their needs and job requirements on the site, and potential matches apply for the position. Families pay their caregivers through the site, and the site takes care of time tracking, tax documents and payroll.
To find jobs, caregivers create a professional profile and are then vetted by site coordinators through background checks. After applying for jobs in their local area, they work with the coordinators to schedule interviews with clients.
CareLinx says its caregivers receive 25 percent higher pay than average, plus Social Security, Medicare, unemployment benefits and $4 million of insurance coverage. Meanwhile, it claims families still pay up to 50 percent less than if they utilized a traditional agency, partly due to the site's online platform.
Families posting a position do not pay a fee initially. After finding a final pool of candidates, an upgraded membership — a 15 percent service fee attached to invoices — offers background checks, access to references, and contact with caregivers.
For more information, visit www.carelinx.com/family-signup/needs or call 1-800-494-3106.
GoNannies.com
GoNannies.com is another referral website for matching families and caregivers, which features job postings for nannies, senior care, licensed in-home daycare, housekeeping, personal assistants, governesses, doulas and more.
Additional benefits for using GoNannies include free preliminary background checks and online support. The site also boasts a "double guarantee" for finding and keeping an ideal candidate. If members don't find or keep their caregiver, they receive a free 45-day membership to find someone else.
There are four membership packages for families. A 30-day membership costs $39, which includes the ability to post a job, contact matches, and obtain access to preliminary background checks. A 45-day membership costs $69, which includes additional reference checks.
A three-month membership costs $139, which includes a driving record check, DomestiShare Access — the ability to share your caregiver with other families — and a criminal background check. The six-month premium membership costs $199.
For more information, visit http://gonannies.com.