Housing
Assisted living: What you need to know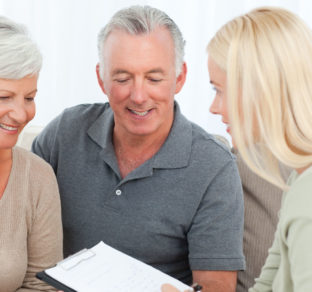 Assisted living is geared to those who are healthy enough to live on their own but may need some help to live independently, perhaps with bathing, dressing or managing medicines.
There is a lot to consider when it comes to choosing to move to an assisted living community. First is figuring out when the time is right.
Most of us want to stay in our homes as long as possible. But if assisted living may be in your future, do some preliminary shopping both locally and in an area to which you may move, to be near your children, for example.
Of the one million seniors living in some 30,000 assisted-living centers across the U.S., more than half are age 85 or older, according to the National Center for Assisted Living (NCAL), and nearly 40% require assistance with three or more activities of daily living.
Seeking assisted living
When you start your search, consider only state-licensed facilities. Your Area Agency on Aging is a good place to get a list of options in your area, said Catherine Seal, an elder law attorney.
"You really have to physically visit," Seal advised. Have a meal at the facilities on your list, and talk with residents about their experiences. "Walk around, see if the residents look clean and attended to," she said.
Another consideration: the type of facility. Assisted-living arrangements vary widely — from a handful of residents in a home-like setting, to a high-rise building with hundreds of neighbors, to a campus-like atmosphere with high-end services.
In some locales, assisted living is called an adult home, retirement residence or residential care facility. Residents typically lease apartments — which can range from studio-like digs to two-bedroom spreads — on a monthly basis and eat in a common dining area. [Of course, during the pandemic, meals are brought directly to residents in their apartments.]
Care services and amenities also vary widely. For example, some facilities may provide a resident doctor, skilled-nursing care and physical therapy, whereas others provide little care.
Some communities have concierge services, in-apartment dining, happy hours and top-notch fitness centers. Others don't offer much more than transport to doctors' appointments.
Argentum, a national association representing assisted-living facility operators, has developed a set of voluntary standards on a range of issues from resident rights, care, staff training and qualifications, medication delivery and memory care.
According to Argentum, "typical" services include access to healthcare and medical services customized to specific needs, 24-hour emergency call systems for residents, three daily meals served in the dining area, housekeeping and laundry services, assistance with eating, bathing, dressing, toileting and walking as needed, as well as shuttle buses and exercise and wellness programs. Some assisted-living communities have specialized assistance for residents with dementia.
Read the fine print
It's important to read the fine print of the contract, which outlines services, pricing, extra charges and staffing. Inquire about how much and what time help is available and the level of care.
"There is a price for every package," Seal said, generally speaking. Getting escorted to dining and back often comes at a higher price than going on your own, for example, as does medication management in some facilities.
Make sure the facility conducts criminal background checks on employees. Inquire about employee turnover rates and the staff-to-resident ratio.
Like services and amenities, costs vary widely. The median monthly cost for a single, one-bedroom apartment in an assisted-care facility nationally runs $4,300 a month, according to the Genworth 2020 Cost of Care Survey.
In the Baltimore metro area, the monthly median cost is closer to $5,000.
Before you sign a contract, consider having an elder law attorney review it.
Seal also stresses the importance of being honest upfront about the care needed or behaviors of a loved one, such as combative behavior. Be certain such issues are addressed in the care plan, rather than left as a potential cause for eviction.
Finally, ask to review complaints made to state agencies, as well as inspection reports. You can do some initial facility comparisons at caring.com. Find a state's ombudsman through the National Long-Term Care Ombudsman Resource Center.
© The Kiplinger Washington Editors, Inc. Distributed by Tribune Content Agency, LLC.