Housing
Baltimore Housing Notes – January 2019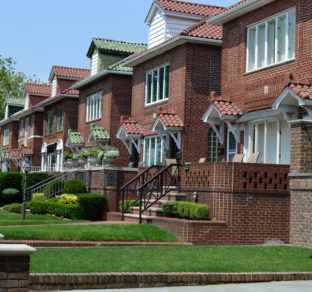 New Maryland rental housing locator
The Maryland Department of Housing and Community Development has launched a redesigned affordable rental housing locator that provides free searching and listing for tenants and landlords. The new look is cleaner, more modern, and easier to use on smartphones and tablets.
The free site, MDHousingSearch.org, enables landlords and property owners to list and advertise their affordable rental units at no cost. Potential tenants receive free access to those listings and can tailor their search for housing to include information on accessibility, neighborhoods, amenities and other features.
Secretary Kenneth C. Holt said "this overhaul of MDHousingSearch.org will improve customer service and help more working families, seniors and individuals with special needs find a safe, decent and, most importantly, affordable place to call home."
The new site features more than 103,000 housing units that are registered statewide, which can be searched free and anonymously. It also allows you to view which are currently under construction, and which enable potential tenants to apply in advance.
Free multilingual technical support is available online or by phone. Also offered are live webinar trainings for service and property providers, housing and social caseworkers, and agency and property staff.
For more information, visit MDHousingSearch.org.
New memory care neighborhood
Residences at Vantage Point, a Life Plan Community in Columbia, Md. formerly known as Vantage House, has opened a new memory care neighborhood called Monterey Place.
While the rest of the community has studio to three-bedroom apartments, the new "neighborhood" includes 24 private apartments and several homey shared spaces.
The staff at Monterey Place provides assistance with daily needs, including bathing and dressing, meal service, medication management and 24/7 availability. The community is a Hearthstone Institute Certified Center of Excellence, which follows an innovative evidence-based approach to improve quality of life and reduce common symptoms of memory loss.
This new neighborhood is the most recent change to the community, following a major renovation and expansion of its facilities, including dining venues and fitness and recreational spaces.
Residences at Vantage Point is located at 5400 Vantage Point Rd., in Columbia, Md. For more information, visit www.VantageHouse.org or call (410) 992-1241.
Best cities for empty nesters
Looking to down-size, move somewhere warmer, or just ready for a fresh start? Move.com analyzed more than 400 cities in the U.S. to rank the top choices for empty nesters (those age 50 to 65) to move to.
The data team researched locations' popularity with empty nesters, which accounted for 40 percent of the total score, cost of living (20 percent), tax-friendliness (20 percent), average year-round temperature (10 percent), and distance to the nearest airport (10 percent).
Topping the list is Carson City, Nev., with a migrant population aged 50-65 of 2,475, an average monthly cost of only $779 for rent and utilities, an average temperature of 50.9 degrees, and a local airport fewer than 30 miles away.
Laredo, Texas has the lowest cost for rent and utilities, at $689; Georgia and Nevada are the most tax-friendly states on the list, keeping Social Security benefits untaxed; and Odessa, Texas had the best average yearly temperature of 65 degrees. All cities who make the list are located in the South and are fairly tax-friendly.
For more information or to read the full report, visit www.move.org/top-cities-for-empty-nesters.