Housing
Baltimore Housing Notes – October 2018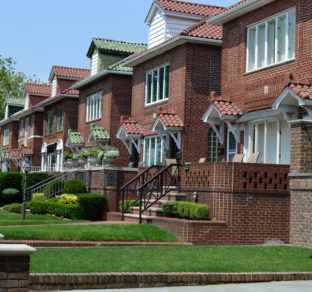 Westminster House renovations
Westminster House Apartments, a high-rise independent living community in Baltimore's Mt. Vernon neighborhood, is continuing an extensive renovation. Its studio and one-bedroom units are being refurbished with new carpeting, windows, and heating and central air conditioning.
In addition, the kitchens are being remodeled with new cabinets, appliances and lighting fixtures. Safety bars are being added to updated bathrooms. Common areas are being renovated as well.
The affordable apartments are available to those age 62 and older, or younger residents with disabilities. Residents must meet income guidelines. Currently, the rent, which includes utilities, is $900 for a studio, $1,025 for one-bedroom and $1,125 for a larger one-bedroom.
To learn more, see www.westminsterhouseapts.org or call (410) 837-0180.
New center for health and wellness
When Keswick opened its doors in Baltimore 130 years ago, it primarily provided nursing home services. Over the years it has added rehabilitation, adult day care and community health services.
In September, Keswick invited the public to its latest expansion of services — the Wise & Well Center for Healthy Living. The center is designed as a place for Baltimoreans age 50 and over to pursue their health and well-being goals.
This membership-based center offers classes, coaching and personalized services. Membership is $60 per year.
Classes include yoga, cooking, gardening and numerous other choices. Some are free with membership, while others are low-cost with membership.
For example, there are free Spanish and quilting classes. A "Living with Chronic Pain" workshop is $20 for a six-week session, and a "Brain Bootcamp" workshop is $25 for a four-week session.
To learn more, see https://choose keswick.org/services/community-health or call (410) 662-4363.
Help with understanding and selecting home care
Why We Care: Choosing the Right Homecare Agency includes interviews with nine home care industry executives and agency owners, as well as case studies of clients with varying disabilities and how they were helped by home care.
The experts discuss what to look for in a home care agency, how to handle costs, finding the right fit in a caregiver and more.
The book is partly written and edited by Steve Weiss, who created a home care marketing business to help home care agencies. He also co-founded the Institute for Dignity and Grace, which helps coordinate care for patients who have five or more chronic conditions.
The institute also helps pay for care for people who can't afford it for up to 30 days after hospitalization. All profits from the sale of the book will go to the institute.
Why We Care is available from online booksellers. It costs $17.99 in paperback or $4.99 in a Kindle version on Amazon.