Housing
Baltimore Housing Notes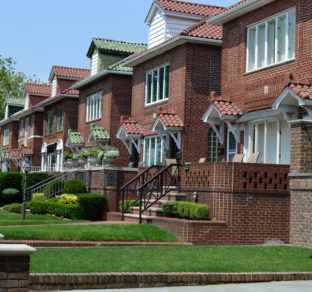 New community to open in Sykesville
A new community for people 62 and older will open later this year in Sykesville, Maryland. Snowden Creek is accepting lease applications now.
Located on a hill surrounded by walking trails, Snowden Creek has 109 apartments with one, two or three bedrooms. Residents have full use of a fitness center, yoga studio, art studio, billiards room, library, movie theater, and community room with a kitchen and an indoor/outdoor fireplace. There's also a suite for guests to stay overnight.
"It's absolutely serene there," spokeswoman Kristy Serra said.
To find out more about Snowden Creek Senior Apartments, managed by Humphrey Management, visit snowdencreek.com. For a virtual tour or an in-person, self-guided tour, call (443) 775-3735.
Community offers five-star health plan
In October, the Centers for Medicare and Medicaid Services gave Erickson Advantage — a unique health insurance plan for residents of Erickson Living communities — a rating of five stars.
That places Erickson in an elite group of only 21 Medicare Advantage health plans (out of 400 nationwide) to receive a five-star rating from CMS for Part C and Part D benefits, according to Matthew Narrett, M.D., Erickson Living's chief medical officer.
"It's rewarding to be among America's leading geriatric healthcare systems in which we help Medicare beneficiaries maintain a healthy and independent lifestyle," Narrett said in a statement. "Our six health plan options, which offer extra benefits beyond original Medicare, place a strong emphasis on preventive care and wellness in order to help seniors enjoy a better quality of life."
Anyone who lives in an Erickson Living community may participate in the customized Medicare Advantage healthcare plan through United Healthcare. The program covers 5,000 participants at Erickson's 18 continuing care communities.
"The plan emphasizes a holistic approach across the continuum of care and aligns health benefits with surrounding supportive services in an effort to help improve quality while reducing cost for Erickson Living residents and their beneficiaries," according to a company statement.
Erickson Living's continuing care retirement communities are located in 11 states. Two in this area include Charlestown in Catonsville and Oak Crest in Parkville. To learn more, visit ericksonliving.com or call 1-800-590-4091.
Study of assisted living costs
According to an annual "cost of care" survey, the average cost of assisted living in Maryland is $60,000 a year, which is 116% of the national average ($51,600).
That's the same average cost as people pay in California or Hawaii, but considerably less than in Massachusetts ($73,020) or New Jersey ($79,800). It's even less here than in Kansas, which came in at $61,080.
Of course, the cost of care varies depending on a number of factors besides location, including care level and amenities of the community.
More than 49 million Americans 65 and over live in an assisted living community, "enjoying the freedom of their own space, but with added care and assistance," according to Sixty and Me, a website for boomers.
The website recently compared the average cost of assisted living by state with the average retirement savings of residents by state.
"With average annual assisted living costs of $60,000 and average total retirement savings of $431,119, we've calculated the maximum time an individual could live in assisted living in Maryland to be seven years," according to spokesman James Agate.
That's a year more than the national average, according to the study, which was released on Dec. 8. The study's sources included Genworth's Cost of Care Survey and Pension Capital's estimate of the average person's retirement fund.
The six states with the lowest assisted-living costs were Missouri, Alabama, Utah, Arkansas, Georgia and Nevada.
Read the whole study at sixtyandme.com/aging/assisted-living-index.