Health
Be a happy camper with your grandchild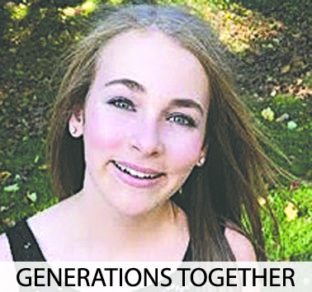 If you attended a camp as a child or teenager, you might remember the meaningful experiences you enjoyed, or the long-lasting friendships you forged. You may also yearn to go back to those days of s'mores, sing-alongs and summer sun.
The good news? Just because you are no longer a kid doesn't mean you can't go to camp.
There has been a recent increase in the number of opportunities for grandparents and their grandchildren to bond at "grandcamps." Not only will this allow you to once again partake in the fun of a summer camp experience, but it can also allow you to develop stronger relationships with your grandchildren.
Camps are an ideal way for children or teens to experience independence for the first time. Grandcamps are no exception, because many don't allow parents to come — only grandchildren and their grandparents.
Grandcamps are a great way to introduce a child to the idea of going to sleep-away camp in the future. They won't be completely on their own because their grandparents will be there, so they will have the comfort of a familiar face. Still, they will be separated from their parents and exposed to what camp is all about.
They will also get to truly be themselves, and won't have to worry about the pressure to "fit in" that they might experience at home. At a camp, they can let loose and have a great time.
Camps can be just as beneficial for the grandparents. Going to camp enables them to get a vacation, relax and revisit some of their old passions. If you've ever traveled with your grandchildren before and enjoyed yourself, think of camping as another experience to spend some vacation time with your grandkids.
The summer before last, I went on a vacation with my grandparents to Alaska. We enjoyed some camp-like activities together, including hiking, photography and nature walks. This experience not only allowed me to experience the beauty of America's largest state, but it brought me a lot closer to my grandparents.
A camp can be just as powerful. Both teens and grandparents will be able to spend some meaningful time together, and bond over fun and interesting camp activities. Camp will also give both generations the opportunity to make new friends of both ages.
How will you find a camp that sounds right for both you and your grandchild? Fortunately, there are plenty of options to choose from, each with unique activities and focuses.
For nature and sports lovers, Sierra Club's Just for Grandparents and Grandkids — which gives campers opportunities to hike, skate, swim and more — could be the perfect fit.
For a historical experience, a stay at Historical Virginia camp could be a blast. Campers can actually weave baskets and cook over an open hearth while enjoying colonial music.
More of an artsy type? At Sagamore Summer Camp's "Grand Camp," attendees can create crafts, barn dance, and participate in music programs and talent shows.
Some universities — including the University of Wisconsin, Michigan State University and Winona State University in Minnesota — offer a slightly different type of grandcamp, in which campers can stay in university housing and take classes together.
If you are a person of faith, some church camps offer grandparent-grandchild experiences. And they tend to be less expensive than some other camps.
Doing a search online for "grandparent grandchild camps" can help you to find the perfect option for yourself and your grandchildren.
Don't have grandkids? You can still enjoy a "homemade" camp experience by camping out in your backyard with a friend or other young family member, and planning some fun activities: perhaps roasting marshmallows, bird-watching, star-gazing and telling ghost stories.
Regardless, enjoy the opportunity that a grandcamp, official or homemade, gives you to get closer with a special member of the younger generation.
Some of the many websites where you can search for grandparent/grandchild camps include: www.grandparents.com, http://www.roadscholar.org, http://www.stratfordhall.org, and http://www.grandcamps.org, a ministry of a Christian grandparenting organization.