Technology
Beacon Links & Apps – January 2018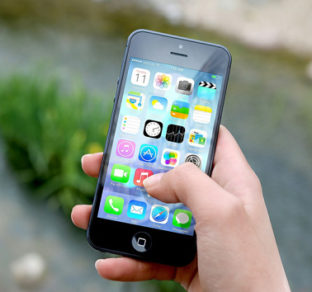 Go take a hike
You don't need to scale Mount Everest to net the many benefits of hiking. Even a moderate one-hour hike can burn around 400 calories.
Find a trail near you at www.hikingproject.com, which features GPS and elevation data, as well as user-generated tips for almost 14,000 trails, from beginner to advanced hikes. The website also offers a forum where hikers can compare routes and hiking tips.
Then download the app, which shows where you are on a map of a trail at all times. It even works offline, so you can use it without a cell phone signal. While the Hiking Project is part of outdoors store REI, both the website and app are free of advertising.
Hiking Project is free at the Apple App Store and on Google Play
Music lessons
If you've never learned to read music or don't understand how scales or chords are formed, MusicTheory.net can help.
The site offers interactive lessons on everything from how to understand clef marks and ledger lines, to constructing minor scales. Interactive exercises quiz you on what you've learned.
While the information on the site is extensive and free of charge, users can purchase additional lessons on an app linked at the site.
Website instruction is free; Theory Lessons, $2.99 from the Apple App store
 Free NFL games
Watching NFL football games on your phone used to be mainly limited to Verizon customers. Now anyone will be able to watch football games on the go for free on Yahoo's app, now that Verizon owns Yahoo. Verizon's five-year deal with the NFL takes effect in January, in time for playoffs.
Verizon bought Yahoo in June, and AOL in 2015, and wants to combine the two to build a digital ad business to rival Facebook and Google. It hopes adding more sports streaming will help grow the audience for its media business. Games will stream on various apps and mobile sites.
Yahoo Sports and NFL mobile apps are free from both the Apple App Store and Google Pay
Yahoo.com on mobile (but not Yahoo.com on computers)
Senior savings
You know you qualify for discounts at myriad establishments, but it's hard to remember exactly when the deal is (Tuesdays? Wednesdays?) and exactly how much you can save.
The Senior Savings app lists more than 200 places — including restaurants, groceries, travel, entertainment and more — that offer discounts for customers starting at age 50. They can be organized alphabetically by store or business, or by age.
Senior Savings, 99 cents at the Apple App store.
Getting on the move
Seeing your everyday exercise stats helps you think about how to get more. The Moves app activity diary automatically records any walking, cycling and running you do.
You can view the distance, duration, steps and calories burned for each activity. Moves also calculates how many calories you burn while idle.
You can also add calculations for gym training and more than 60 other activities. The app is always on, so there's no need to start and stop it. Just keep your phone in your pocket or your bag. But be aware that the app can cause your phone battery to drain more quickly.
Moves, free in the Apple App store and from Google Play