Technology
Beacon Links & Apps – June 2018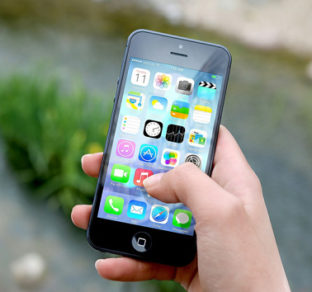 Links
Get on the road
The Roadtrippers website shows travelers what lies between point A and point B when they're on the road. Enter a starting point and a destination, and Roadtrippers will map out the trip, highlighting places of interest — without too much of a detour — that make getting there half the fun.
Users can also look for food and hotels on the route, and read about recommended road trips that are already planned out according to theme.
For example, if you're planning a trip to Columbus, Ohio, Roadtrippers points out Harpers Ferry National Historical Park in West Virginia, Frank Lloyd Wright designed Kentuck Knob in Pennsylvania, and the Wilds in Ohio — a private conservation park with free-roaming rhinos, gazelle, giraffes and more.
Apps
Coordinate caregiving
Logan Wells is a Massachusetts high school senior who developed an app, CareZare, originally based on the care that he and his family provided for his grandmother after a dementia diagnosis.
CareZare is designed to move family caregivers from a solo approach to one that is team-based, including other family, friends and professional caregivers. It is designed to make communication simple and straightforward.
The app allows caregivers to coordinate tasks, care activities and visits; collaborate with the team to plan, schedule and manage care; and connect with the loved one through instant updates, journal entries and more.
Compare to Lotsa Helping Hands, Caring Bridge and other care calendars available online.
CareZare is free at the Apple App store and Google Play.
No more robocalls
Had it with annoying robocalls, those prerecorded phone calls that strike at any time of day? Nomorobo uses a list of more than 573,000 phone numbers associated with spam callers and lets you either block calls or flag them as spam, as you choose.
And using the app can help Nomorobo flag even more spammers. When the app notes hundreds or thousands of phones are being called from a particular number, it checks to see if those calls are legitimate.
Nomorobo is free at the Apple App store and Google Play for the first 30 days. $1.99 a month after the free trial.
Thunder and lightning
It's thunderstorm season, with roiling dark clouds moving into the sky after another hazy, humid day several times a week.
But if the rumble of thunder and flash of lightning locally just aren't enough for you, install the app Thunderly, which shows real time lightning strikes around the world. The strikes pop up as turquoise dots on a globe, fading to purple.
You can also see maps of real time clouds and precipitation. If you zoom in close to your location, you can use a feature to measure your distance from a nearby storm.
Thunderly is free at the Apple App store.