Technology
Beacon Links & Apps – September 2018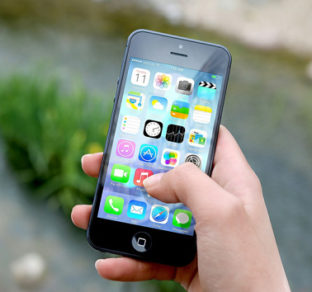 Links
Travel podcasts
From Maine vacation spots to packing tips, the Associated Press's free travel podcast "Get Outta Here!" offers short weekly conversations for both armchair travels and frequent flyers.
Recent topics have touched on visiting Little Women author Louisa May Alcott's Concord, Mass. home, when travel insurance is worth buying, and Disney trip tips. A year and a half of the episodes are available.
Calling veteran artists
The nonprofit Veteran Artists Projects takes artists who are also veterans, and propels their works and careers into the mainstream creative arts community through networking, mentorships, collaborations with professional artists, and original productions.
The group is now looking for new submissions for its Instagram page featuring artwork by veterans.
Each week, the site features a new podcast with one of their artists, such as Bernardine "Bernie" Donato. She retired after working as a registered nurse for 40 years, 24 of those in the military. Donato started painting five years ago and now teaches workshops to others in her community.
"Painting has given me an outlet for my demons and taken me to calmer places. It is my space for solitude where I can tune out, unwind, and create," she says.
http://www.vetart.org
http://traffic.libsyn.com/vappodcast/038.mp3
Free audio books
Like classic literature and enjoy listening to audio books? You're in luck. LibriVox uses volunteers to read the more than 12,000 books in its catalogue. Listeners can download them to their computer, tablet or other digital device.
To avoid skirmishes with the law, LibriVox's books are only ones in the public domain. That means ones whose copyright has run out, generally those published before 1923. Find hundreds of children's books, along with plays, poetry, romance, short stories and more.
LibriVox is also looking for volunteers to read additional books.
Apps
Virtual sight
Be My Eyes is a free app that connects blind and low vision people with sighted volunteers and company representatives for visual assistance through a live video call.
Every day, sighted volunteers lend their eyes to solve tasks big and small, such as checking expiration dates, distinguishing colors, reading instructions or navigating new surroundings. The volunteer helps guide which direction to point the camera, what to focus on, or when to turn on the flashlight app so they can better see what needs to be described.
Since it began, more than 91,000 visually impaired people have asked for help from volunteers more than 1.5 million times. The app operates in 150 countries, and 180 languages are accommodated.
Be My Eyes, free in the Apple and Google Play stores