From the Publisher
Being innovative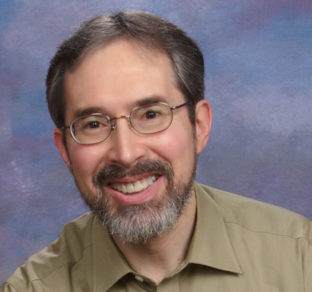 In December, I attended a national conference that highlighted the latest innovations in products and services for older adults.
Attendees represented companies large and small, start-ups and long-established brands, as well as research institutes and associations like AARP and the National Council on the Aging.
I came away excited about what I learned, and energized by the creative technologies and solutions some of these companies are developing.
I also spoke on a media panel at the conference about publications like the Beacon, and apparently interested some of these companies in our readers. So don't be surprised if you see some of these products advertised in future issues.
I hasten to add, however, that no one paid for any mention in this column. I am sharing this info because I really think you'll be as intrigued as I was.
More than a hearing aid: Starkey Hearing Technologies is adding onto a new line of digital hearing aids a number of other services of interest to older adults.
It turns out that the ear's cartilage is especially sensitive to signals from our brain and heart. That apparently makes it possible to combine with a hearing aid the functions of a fitness tracker (such as Fitbit, Apple Watch, etc.), focusing on heart and brain health.
Starkey is also incorporating fall-detection technology that can notify emergency contacts if the wearer has a serious fall, and will soon have the ability to translate foreign languages into English when the wearer is communicating with non-English speakers.
Virtual empathy: Virtual reality (VR) goggles have become popular with those who play simulation games and like to become "part of the action."
But there are many other potential uses for VR. One company, Embodied Labs, has developed programs that help caregivers and family members understand better what a person with conditions like Alzheimer's or low vision is experiencing, or even what it's like being told you have a terminal condition.
When you put on the goggles, you can see the world in the way such a person does. The idea is to help develop more empathy in those caring for people with these conditions.
Singing to restore speech: We sing using different parts of our brain than when we speak. So the inventors of SingFit wondered if music therapy might restore communication better than speech therapy for those who lose the ability to speak due to a stroke or other brain injury.
Indeed, that seems to be the case, at least in many situations. SingFit's online program uses song lyrics and melody to help stroke patients regain their ability to communicate. It also is said to reduce anxiety and behavior problems among Alzheimer's patients.
The program has proven so successful that Sunrise Senior Living has now introduced it into all of their assisted living communities.
Home matchmaking service: Another service, Silvernest.com, matches homeowners (mostly older adults with room to spare, perhaps also with the desire to have companionship and help around the house) with potential housemates.
After completing a survey (as on a dating site), the service matches homeowners with housing seekers and enables the parties to work out an agreement.
Comprehensive background checks, as well as help with legal documents, automatic rent payments, and coping with disputes, are also available through the site.
It's a nationwide service that started out west and is just getting started in this part of the country. They're offering Beacon readers a half-price discount with the code BEACON50.
When you'd rather not talk about it... Another online company has been growing rapidly by offering those who require incontinence products a simple, discreet way to order supplies online.
No one wants to fill their shopping cart with these items, or have a big, colorful box delivered to their door announcing what's inside.
So a company called Because ships their own product line to customers in plain packaging. They claim that their incontinence products are more absorbent, more comfortable, and a better value than the competition's.
In addition, potential customers can try out their products free of charge to decide whether they want to get monthly deliveries. You'll see their ads with info on the free trial in the current issue of The Beacon.
I attend conferences like this both to keep abreast of the latest products and services, and to encourage new companies to consider advertising in print media like the Beacon.
So many companies and advertising agencies these days believe "print is dead" and are cutting back or eliminating their print advertising.
I tell them as often as I'm able that our readers are alive and well, that they love to read print (especially the Beacon!), and that high-tech companies should advertise in and support such publications to reach the folks most interested in their products and services.
I hope you agree with me and find these companies interesting and potentially useful to you. When you patronize a Beacon advertiser, or tell an advertiser that you saw their ad in our paper, it really makes a difference!