Technology
Best money-saving software, websites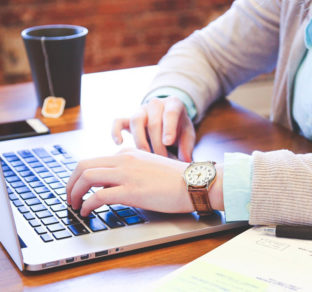 If you're looking for ways to cut costs on everyday spending, you can do so from the comfort of your home. Several online sites and software programs allow you to save big on everything from preparing your next tax return, to household items, to prescription drugs.
Here are a few of our top picks.
Free tax software
Only about 13 percent of taxpayers are expected to itemize on their federal tax returns under the new tax law, so you may no longer need to buy a premium tax software package.
Credit Karma Tax is a free program that allows you to prepare and file one federal and one state tax return. You can import information from prior years' tax returns from TurboTax, H&R Block and TaxAct, as well as W-2 forms from major payroll providers.
If your payroll provider isn't supported, you can take a photo of your W-2 with your smartphone to import your data. Credit Karma Tax also offers an app that allows you to prepare and file your taxes on your smartphone.
If you determine, after launching the program, that you need to itemize after all, no worries: Credit Karma's free program supports all tax forms, not just those for taxpayers with simple returns.
Coupons and travel deals
Finding a good deal on items can be time-consuming when every retailer bombards you with sales pitches, but these sites can cut through the hype.
For your everyday wants and needs, leave the search to Honey, a browser extension available for Chrome, Safari and Firefox.
Honey searches for coupons while you're on a store's website and applies them automatically at checkout. The extension also searches Amazon.com for the lowest price.
For gift givers with a hard-to-shop-for someone on their list, GiftCardGranny.com offers discounted gift cards.
And before you book your next vacation, go to AutoSlash.com and Booking.com for your rental car and hotel reservations. AutoSlash finds the best rental-car rates based on discounts you qualify for and tracks prices to alert you when they drop.
Frommer's, the travel guide publisher, ranked Booking.com as the top hotel search and booking site in 2017 because of its high number of properties and transparent pricing.
Discounts on Rx
Keep your prescription costs down by searching for and printing coupons for brand-name and generic drugs at GoodRx.com. The coupons are accepted at more than 70,000 pharmacies, including CVS Pharmacy, Rite Aid, Walgreens and Walmart.
You can't use the coupons with your insurance because that would be considered an out-of-network purchase, GoodRx says. But your insurer may let you apply what you paid out-of-pocket when using the coupons toward your deductible, so save your receipts.
Health savings accounts
Your best option is usually the HSA offered by your employer because contributions made through payroll deduction avoid Social Security and federal income taxes, plus you may get an employer contribution.
If you need to sign up for an HSA outside of an employer, contributions are tax-deductible. Look for an HSA with low fees and saving options that match how you'll use the account.
If you plan to tap the HSA to pay current medical expenses, the HSA Authority is a good choice. It offers an insured account that pays a small rate of interest, charges no monthly service fee, and comes with a debit card.
If you'll keep the money growing for the long term, consider HealthEquity, which offers a self-directed account with a choice of 23 low-cost Vanguard mutual funds. The monthly fee is 0.03 percent of the invested balance.
Auto insurance site
To shop for better rates, start at www.insurance.com. Fill out a form with your address, claims history and driving record and get instant rate quotes (in all states but Massachusetts, Michigan and Rhode Island) from insurers serving your area. Companies may include Allstate, Erie, Esurance, Farmers, Geico, Liberty Mutual, Mercury, Nationwide, The General, The Hartford and Travelers.
© 2018 The Kiplinger Washington Editors, Inc. Distributed by Tribune Content Agency, LLC