From the Publisher
Blowing our horn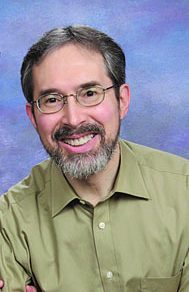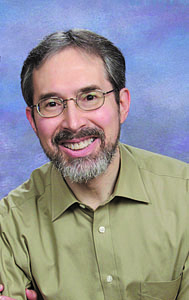 Each year, we enter a selection of our writers' original stories in the national journalism competitions of the North American Mature Publishers Association (NAMPA) and the National Mature Media Awards.
We do this for two reasons: One, as a way to be sure we are keeping up the quality of our writing compared with other publications throughout the country.
Two, because we're pretty confident about reason one (that is, we believe our writers are among the best anywhere), and want to give them the opportunity to earn kudos they will treasure from well-respected, objective judges.
I'm happy and proud to report that every one of our regular writers and freelancers came away with one or more honors in these competitions this year.
NAMPA is an association of publishers producing newspapers and magazines specifically for the mature market. It focuses on sharing best practices for publication enhancement, exchange of ideas, maintenance and improvement of standards, and the improvement of business conditions within the publishing industry.
NAMPA's annual journalism competition attracts hundreds of submissions every year and is judged by internationally respected faculty at the University of Missouri School of Journalism. This year, we received 17 NAMPA awards.
For the second year in a row, both the Greater Washington and Greater Baltimore Beacons won "Best of Show" awards for the most total awards in their circulation categories.
Two of our Washington cover stories were recognized. Our managing editor, Barbara Ruben, won first place in the Profile category for her January cover, "An astronaut's view of Earth," and in the Topical Issue category for her June cover, "Elder abuse not often reported."
Our editorial assistant Rebekah Sewell won second place for her April Style section profile, "Bethesda artisan crafts fine arts jewelry."
Our theatre reviewer, Michael Toscano, won first place for his regular reviews, and three of our freelancers shared both first and second place travel writing awards: Victor Block, Glenda Boothand Robert Friedman.
In addition, personal essays by Bob Levey won first place in the Senior Issues category, while my "From the Publisher" columns were awarded second place. I'm quite happy to play second fiddle to the nationally recognized Bob Levey, who has been a beloved columnist of ours since he retired from theWashington Post after more than 30 years there.
And our April Housing & Homecare Options magazine (an insert that now appears quarterly) was awarded first place for Special Section.
In the same competition, our Baltimore contributing editor, Carol Sorgen, won awards for three of her cover stories for our Baltimore edition, andRobert Friedman won for one of his covers for our Howard County edition.
Finally, both our Washington and Baltimore editions won second place "General Excellence" awards in their categories.
The declared goal of the Mature Media Awards is "to recognize the nation's 'best and brightest' materials and programs produced every year for older adults." The prestigious competition attracts entries from national organizations like AARP, the Arthritis Foundation and the Mayo Clinic.
We are especially pleased that this year, eight of our 11 entries were recognized with Mature Media Awards.
Our September and December 2014 issues won a rarely granted Silver Award. We also won a Bronze Award for Robert Friedman's cover story about inventor Bob Fischell, which appeared in all three of our regional editions. And six additional cover stories from our Baltimore, Howard County and Greater Washington, DC editions won Merit Awards.
Writers responsible for these winning stories include, again, Barbara Ruben, Rebekah Sewell, Michael Toscano, Robert Friedman and Carol Sorgen.
Of course, whatever awards we do or do not win, what matters most to us is that you, our readers, find the news, practical information and entertainment you are looking for each month in theBeacon.
Please let us know what you think — even (actually, especially) if you think we are missing the boat in any particular area.
Also feel free to share ideas for future stories, and to recommend your fellow citizens for profiles.
Your opinions and suggestions are always welcome, whether you contact us by mail, phone, fax, email or online. I look forward to hearing from you.