Housing
Convert a spare room into a dream closet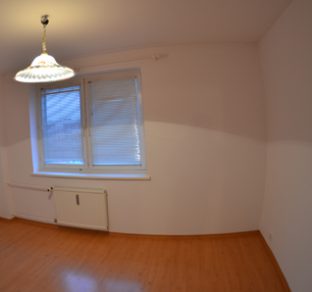 Longing for a bigger closet?
Rooms in your home don't have to be used the way they were originally intended. Get creative and convert a small room into the ultimate walk-in closet, says Egypt Sherrod, host of HGTV's "Flipping Virgins" and "Property Virgins."
Giving up a room can be a big decision. The trick is doing it on a minimal budget and retaining the flexibility to use the room differently in the future, says Kevin O'Connor, host of PBS' "This Old House."
Ideally, use the bedroom closest to the master bedroom, says Sherrod: "That way you have the option of opening up the wall to go directly in."
Creating a doorway in a wall is relatively minor construction and can easily be undone, experts say.
The simplest way to convert a small room is by lining the walls with clothing racks on wheels and with free-standing wire shelving units. You can customize the space by adding colorful bins and baskets.
To fill the center of a room that Sherrod converted to a closet, she brought in two large bureaus of the same height and arranged them back-to-back. She had a sheet of granite cut to cover the tops, creating a work island that combines storage and a flat surface for arranging accessories or stacking folded laundry.
The finishing touch: Prop up a framed, full-length mirror on one wall.
For a finished look with no DIY effort, there are many closet systems that offer a mix of hanging space and shelves. Some are free-standing and others are anchored to the walls.
The more permanent systems are made to look like built-ins, Welch says, and "are a great way to maximize the space with a more customized look."
Additional pieces worth considering: "A great planning tool is a valet rod, which is a pullout rod that you can lay out your outfit for the next day on or use for staging for a trip," says Sarah Fishburne, director of trend and design at Home Depot. "I use mine all the time."
If you have enough space, she suggests adding jewelry trays and racks designed for belts and ties: "Some spin, and some you can slide out with plenty of space," she says.
Bonuses and obstacles
A bedroom repurposed as a closet has ventilation and natural light that's lacking in many closets. "For people who care about getting the tie to match the jacket," O'Connor says, "there's nothing better than natural light."
For the best possible lighting, Fishburne suggests adding dimmers to a walk-in closet and choosing lightbulbs carefully (she likes LED daylight bulbs).
One challenge: Closet doors are designed to swing out, but bedroom doors generally swing into the room. So the door to your new walk-in closet will swing in unless you decide to remove it. Adding sliding pocket doors can be expensive, O'Connor says, but they're a nice luxury to finish off your ultimate walk-in closet.  —AP