Housing
D.C. Housing News — October 2023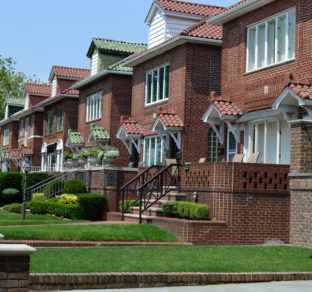 New apartments in downtown Silver Spring
In May, the Leggett Senior Living Apartments opened its doors in downtown Silver Spring, Maryland, offering 267 new mixed-income housing units to adults 62 years and older.
The building's larger and market-rate apartments have already been leased, but affordable one-bedroom units are now available to those with limited incomes.
The complex is steps from shops and restaurants, a metro station and bus depot, and (eventually) the incoming Purple Line light rail system.
The Leggett takes a holistic approach to senior living by integrating recreation, health, wellness, the arts and entertainment in one community.
"This innovative housing project offers a unique opportunity to provide affordable housing options for seniors in a way that prioritizes their wellbeing and recognizes the importance of community engagement with its proximity to county amenities," said Chelsea Andrews, executive director of Housing Opportunities Commission of Montgomery County, in a statement.
In addition to its modern one-bedroom apartments, The Leggett is next door to the new Silver Spring Recreation and Aquatic Center, which is equipped with multiple pools, a state-of-the-art fitness center, spa and basketball court.
Holy Cross Hospital will operate a primary care facility and senior wellness center under the same roof. Both facilities are scheduled to open later this year.
Named after former Montgomery County Executive Isaiah "Ike" Leggett, the development "was set in motion under [his] leadership," current County Executive Marc Elrich said in a statement. "Naming the building for him is the perfect way to highlight his commitment to affordable housing, supporting our older county residents, and ensuring a good quality of life."
The Leggett, located at 1315 Apple Ave., Silver Spring, is currently accepting applications for one-bedroom apartments. For photos, more information on income limits and amenities and an application, call (301) 563-3030 or visit leggettseniorapts.com.
Affordable community in DC under construction
Construction is under way on the Riggs Crossing Senior Residences, a new affordable senior community in Northeast Washington, D.C. Mayor Muriel Bowser attended a groundbreaking ceremony in July, and the complex is expected to be completed in 2025.
"I am proud that we are delivering on our promises, and I'm even more proud that we are delivering great places, affordable places in community for the residents of Riggs Park," Bowser said at the site's groundbreaking ceremony last July.
Riggs Crossing Senior Residences will have 93 apartments for independent adults aged 62 and older, 52 of them for residents with incomes at or below 30% of the Median Family Income (MFI), and 41 for residents at or below 50% of MFI.
There will be 10 additional apartments for Permanent Supportive Housing, according to a press release from Arlington Partnership for Affordable Housing (APAH), one of the development companies overseeing the project.
Located within walking distance of shops, schools, community resources and the Fort Totten Metro station, Riggs Crossing will have commercial space on its ground floor.
"Riggs Park is one of the most dynamic, inclusive and loving communities, not just in Ward 4, but across all of the District of Columbia," said Ward 4 Councilmember Janeese Lewis-George at the groundbreaking ceremony. "Riggs Park residents love their neighbors and are deeply dedicated to their community."
APAH has a Resident Services Program certified by CORES, an organization recognizing companies with commitment to providing affordable housing, to aid residents in maintaining stable housing.
The development received approximately $25 million from the Housing Production Trust Fund, which helps increase affordability, according to APAH.