Housing
D.C. Housing Notes – April 2019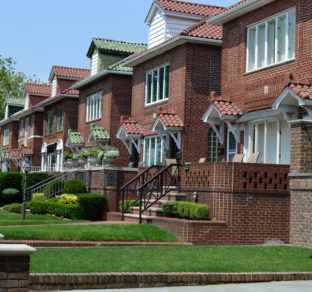 New "resort-style" apartments available in Gaithersburg, Md.
Renovations are expected to be complete mid-summer at Hillside Senior Apartments in Gaithersburg, Md., a resort-style community for active adults ages 62 and older. The property was previously the Hyatt House Hotel.
Hillside Senior Apartments intends to bridge the gap "between high-end luxury living and Class-C properties," said Angie Lombardi, vice president of marketing at the building's property management company, the Franklin Johnston Group.
"We are making sure that people still have a lovely place to live, but aren't spending their entire monthly income and not having anything left over," she said.
The one- and two-bedroom apartments feature fully-equipped kitchens with granite countertops, spa-inspired bathrooms with walk-in showers, walk-in master closets and nine-foot ceilings. Utilities such as electric and water are included.
The community has an outdoor pool and sundeck, a fire pit with lounge seating, gas grills and a laundry center. In the clubhouse, the main gathering space, residents have access to computers and printers, a Keurig coffee bar, a small fitness center, a library and a community room stocked with games.
The clubhouse also hosts a variety of workshops and demonstrations, including monthly birthday celebrations, designed to build relationships between the residents.
"We don't want somebody to live in an apartment complex," said Lombardi. "We want someone to feel like they're part of an apartment community so that they know the staff, they know their neighbors."
So far, a quarter of the 140 fully renovated apartments are occupied, and seven percent have been pre-leased. The cost for a one-bedroom, one-bathroom apartment is $1,295/month; two-bedroom, two-bathroom units cost $1,395/month, including utilities.
For more information, call (301) 869-0255.
Virginia riverfront property expands offerings
Falcons Landing, located along the Potomac River in Loudoun County, Va., is a community for veterans who "have retired from work but not from life." The independent living community currently features cottages and high-rise apartment buildings.
Now, the development is working on a new project: Terrace Home Apartments, two three-story buildings each with underground parking and four large corner units per floor. The units range in size from about 1,600 square feet to nearly 2,200 square feet.
The buildings will have social spaces to gather with neighbors, and are ideal for those who enjoy natural lighting, open floor plans, indoor/outdoor living and entertaining family and friends.
The buildings will be ready for occupancy in early 2021. For more information, call (703) 293-5054.
Erickson Senior Living acquires Marriott's 34 acres in Bethesda
In January, the senior housing company Erickson Living announced it had purchased Marriott's 775,000-square-foot headquarters in suburban Bethesda, Md.
After Marriott vacates the property in 2022 for downtown Bethesda, Erickson will develop the 34-acre site as a continuing care retirement community.
"As a thriving urban center, this location provides an ideal opportunity to further expand our service offerings in the state of Maryland, as well as Montgomery County," Erickson Living CEO Alan Butler said in a statement.
Erickson owns and operates 20 continuing care retirement communities, including four in Maryland.