Housing
D.C. Housing Notes – January 2019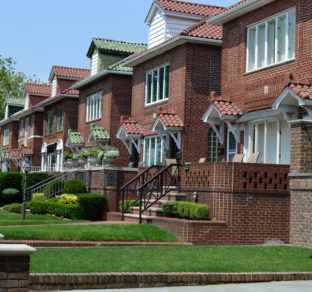 Homecare company celebrates 50 years
In the fall, Silver Spring, Md.-based Family & Nursing Care celebrated half a century in business with an office move, expansion of service area, and leadership transition.
The company, which provides private duty home care services for older adults, is expanding its service area to include Anne Arundel and Howard Counties, in addition to the current Montgomery and Prince George's Counties and Washington, D.C.
Family & Nursing Care specializes in caregivers who assist with activities of daily life, companionship, and also skilled nursing care.
Customers can obtain caregivers in either of two ways: through a home care registry of screened Certified Nursing Assistants (CNAs) who can be hired as independent contractors; or by requesting company-employed CNAs operating under nurse supervision.
Caregivers can be placed with consumers in private homes, in retirement communities, in rehabilitation and long-term care centers, or in hospitals.
"This is an exciting time for Family & Nursing Care," said Neal Kursban, Family & Nursing Care's CEO. "Our expansion will help us serve more families who can benefit from our unique approach to home care.
"My transition to CEO [from president of the company] will allow me to focus more on working directly with our professional partners to meet the evolving demands of the healthcare system." Jeff Zukerman, previously the company's chief operating officer, has assumed the position of president.
According to Kursban, strategic growth has been part of the company's plan since his mother, Sandy Kursban, started Family & Nursing Care in 1968. He says now is the time, because private duty home care has shifted from being considered a luxury to becoming more commonplace. Eventually, the company has plans to expand across the mid-Atlantic region.
In 2017, Family & Nursing Care was recognized as one of the top two best private duty home care agencies nationwide (out of 26,000+) by DecisionHealth.
For more information, visit familynursingcare.com or call (301) 588-8200.
Leisure World named best value community
Leisure World of Maryland, located in Silver Spring, recently topped the list of best value active adult communities as determined by the website 55places.com.
To identify the best value among communities for residents 55 and over, the website assessed the more than 2,000 communities on its site based on home prices, homeowners association fees, the range of amenities, lifestyle opportunities, financial requirements like golf club dues, and many other factors to come up with a top 25 list.
Leisure World of Maryland topped the list due to a variety of factors, including affordable housing. The community's condos begin below $100,000. Attached and patio homes range between the $100,000s and $500,000s.
As for amenities, residents have access to various businesses and services peppered throughout the community, including a bank, post office, religious centers and medical facilities. There is also an optional community golf course membership. Close proximity to Washington, D.C. is also a plus.
"Active adult living doesn't have to cost a fortune, and amenity-rich communities shouldn't be reserved for those with more money," said Bill Ness, CEO and founder of 55places.com.
"Leisure World of Maryland and the other communities on this list…offer world-class amenities, great locations, and exciting lifestyle choices without breaking the bank. A quality active adult lifestyle is available to everyone, no matter their price point."
One other Washington-area community made the top 25 list: Heritage Harbour in Annapolis, Md. The community has a variety of single-family homes, duplexes, townhomes and condos, as well as a clubhouse and nine-hole golf course. There are waterfront activities and a boat storage area.
To learn more about the top 25 communities, go to http://bit.ly/best-value-active-adult.
Friends House starts major renovation
Friends House Retirement Community in Sandy Spring, Md., began a $30 million redevelopment and expansion project in September. It includes construction of 47 new apartments and cottage homes, and new amenities, including additional dining venues, a fitness center and interior courtyard.
Three new lodges will feature 33 apartment homes, and seven new duplexes will add 14 residences. Many current residents are avid outdoor gardeners, so the community is adding additional gardening areas and green space.
Separate from this project, Friends House also plans to construct mixed-income housing options through a partnership with Homes for America (HFA), a nonprofit housing development organization. The mixed-income housing is expected to break ground by the end of the year.
"Our new expansion embraces the Quaker traditions of environment stewardship, community, simplicity, equality and self-determination," said Kevin Harrington, executive director of Friends House.
The expansion is projected to be complete by mid-2020. To learn more, see friendshouse.com or call (301) 924-5100.