Housing
D.C. Housing Notes – October 2018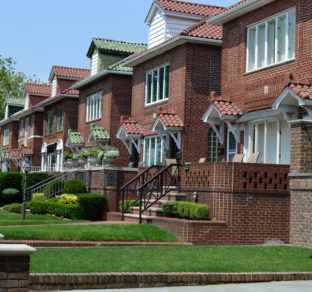 New, affordable church-based community
The Sanctuary, an affordable senior housing community on the campus of the Mount Jezreel Baptist Church in Silver Spring, Md., opened last summer. The 75-unit independent living community includes 12 units set aside for low-income older veterans, as well as apartments for seniors at a variety of income levels.
The $18.6 million Sanctuary includes one-bedroom apartments with one bathroom, and two-bedroom apartments with either one or two baths. Apartment sizes range from 600 to 1,000 square feet.
The smoke-free building has a green and sustainable design and construction, and features common spaces that include a library and sitting room, community space, party kitchen, wellness suite, fitness center, porch and patio. There is also a children's room and tot lot for visiting grandchildren to enjoy.
To learn more, see www.thesanctuaryatmountjezreel.com or call (301) 242-9609.
Remodeling completed at Chevy Chase House
Chevy Chase House, in N.W. Washington, D.C., recently completed a $12 million renovation to update the assisted living community. Constructed in 1929 as an apartment building, Chevy Chase House's spacious apartments offer luxury senior living accommodations in one of DC's most exciting, amenity-rich neighborhoods.
Chevy Chase House was acquired by Bethesda-based Meridian Senior Living, LLC in 2016. Meridian was recently named the 18th largest seniors housing operator in the U.S. by the American Seniors Housing Association.
Meridian engaged award-winning interior design and construction teams to modernize the historic building, restoring its grandeur while introducing state-of-the art building systems and functionality.
In addition to a complete overhaul of mechanical, electrical and plumbing systems, the renovation created community and wellness spaces where residents can enjoy tailored exercise programs, 5-star dining and group activities.
Updated amenities include a dedicated physician office, a new library with computer stations, a salon and spa, and a gourmet coffee bar.
Resident accommodations feature bathrooms with renovated fixtures, flooring and ADA-compliant accessories; kitchenettes with stainless steel appliances, new cabinetry and countertops; digital, resident-controlled heating and air conditioning; and resident-controlled windows and blinds.
Chevy Chase House is located at 5420 Connecticut Ave. NW, in Washington, D.C. For more information, call (202) 686-5504.
Eldercare firm celebrates anniversary
Almost 30 years ago, Debra (Debbie) Levy founded Debra Levy Eldercare Associates (DLEA) with the intention of helping older adults and individuals with disabilities by utilizing the experience the gained from her long career in geriatric care management. It's now one of the oldest "Aging Life Care" management practices in the Washington, D.C. metropolitan area.
The team's care managers meet with their clients at home, evaluate their unique needs, and help arrange for the best care to maintain their safety, independence, dignity and the highest quality of life.
Unfortunately, in 2012, Levy was forced to stop working after being diagnosed with glioblastoma, a form of brain cancer. The staff rallied together to provide support for her and her family, but she passed away shortly thereafter.
Since Levy founded the company as a family-owned and operated business, it was important to DLEA to remain so and to continue honoring her memory and service. Long-time Director of Care Management Susy Murphy led the effort to assist Levy's family, and eventually took over ownership of the company.
The company has continued to grow, adding staff and new and expanded programs, including Debbie's Angels, a concierge companion service that helps their clients' social engagement, and WellSenior, which helps seniors who live alone plan for their future care needs.
For Murphy, reaching their 30th anniversary has been emotional and especially gratifying. "I feel incredibly blessed by the amazing talent and dedication that every one of our staff brings to the work we do, and so proud to lead this Aging Life Care Management practice, which continues the legacy that Debbie started thirty years ago," she said.
To learn more, see https://care-manager.com or call (301) 593-5285.