Arts
Daughter's murder set father on mission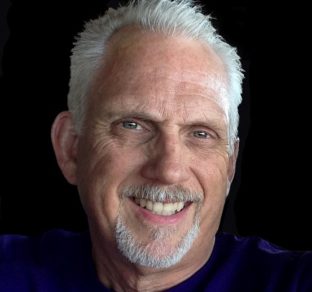 On a rainy evening in June 2005, Bill Mitchell received a phone call from the Howard County Police Department insisting to meet him in person. At a local Giant, an officer told him that his daughter, Kristin, 21, had been murdered by her ex-boyfriend. She had been stabbed 55 times.
Since that horrific night, Mitchell, now 70, has dedicated his life to telling Kristin's story to educate people about domestic violence — and, he hopes, even save lives.
One in 3 women and 1 in 4 men have experienced some form of physical violence by an intimate partner, according to the National Coalition Against Domestic Violence. Each year, 12 million Americans are victims of violence at the hands of an intimate partner, according to the National Domestic Violence Hotline.
To get the word out about this dangerous threat, Mitchell, a Columbia resident, appeared on "Good Morning America" in 2009. He has delivered speeches at the National Press Club and Ravens Stadium. He's spoken to police academies and schools — more than 100 presentations so far.
A book with a mission
But he wanted to reach more people. So, after he retired in 2015, Mitchell set out to finish writing a memoir he had started months before. The book began as a series of articles he published on LinkedIn.
In May, Mitchell self-published the finished memoir, titled When Dating Hurts: What we learned about dating violence after our daughter's tragic death. In the first portion of the book, Mitchell describes the gut-wrenching trauma of losing his daughter. He writes about attending the murder trial that resulted in a 30-year prison sentence for his daughter's killer.
The book's last section focuses on what to do if you are in an abusive relationship or know someone who is being abused.
An unhealthy relationship, Mitchell said, is "a bit of a ticking time bomb. Things are probably going to escalate in terms of frequency or violence. The idea is to get someone out of that situation before it's too late. Hopefully a book like this will help."
In sharing the details of Kristin's last days, Mitchell hopes to save a life. By at least two accounts, he has already done just that. One of his daughter's friends told Mitchell she owed her life to Kristin's cautionary tale.
Another woman who had heard one of his presentations called Mitchell at his workplace while her husband was holding her hostage. Mitchell urged her to leave, and she found the courage to escape.
She later told him, "Bill, you spoke about Kristin, and that it could be me one day. You said I could get help, but I had to take the first step and leave."
Mitchell still keeps in touch with the woman. "You never know how much influence you can have over people," he said.
From foundation to nonprofit
Two of Kristin's friends started a foundation in her name in 2007, and Mitchell served as its president for 11 years. The Kristin Mitchell Foundation awarded grants toward education about domestic violence. It distributed cards with warning signs of dating violence. ("Some people would hide them in their shoes," so their abuser wouldn't see them, he said.)
The foundation also organized an annual 5K race, called "Kristin's Krusade," in the Philadelphia area, where his daughter attended college.
In 2018, however, Mitchell dissolved the small foundation and granted its assets, including the name of the race, to Clery Center, a Pennsylvania nonprofit dedicated to campus security. He made the move, he said, because "I felt like I wanted to do things in a bigger way. I was always impressed with Clery."
Today, Mitchell serves on the board of the organization, which was named after Jeanne Clery, a college student who was murdered in her dormitory in 1986. Two years ago, the group launched an initiative called "Kristin's Krusade," which is devoted to education about dating violence.
Last year, the Center created a video featuring Mitchell, his wife, Michele, and their son, David. Mitchell also plans to record podcasts with Clery Center.
Learning about domestic violence has given Mitchell an admiration for advocacy groups like Clery Center. "Most of the greatest people I met in my life I've met in the last 15 years. These are people I [otherwise] never would have been introduced to," he said.
Writing as therapy and more
Mitchell wrote the memoir because he believes if he or his wife had read a similar book, their daughter would be alive today.
He realized he had valuable information to share. "I knew things that other people didn't know. I started to learn a lot about the subject and a greater sense of why it happens."
The process of writing the memoir had therapeutic benefits, Mitchell said. (The killer received a sentence of 30 years in prison, but now, after 15 years, his annual parole hearings have begun — an added stressor to Mitchell and his family.)
Mostly, though, he wrote it not for himself but for others, including his daughter, whose name will forever be associated with murder.
"I didn't want Kristin's legacy to be, 'Oh yeah, she was murdered by her boyfriend,'" Mitchell said. "I wanted her to stand for something else. I wanted her name to be attached with helping young women like herself."
For more information or to buy the book, visit Amazon or whendatinghurts.com.
Correction: The print version of this article stated incorrectly that Mitchell is 72 years oldand that he founded the Kristin Mitchell Foundation. In fact, he is 70 years old, and the foundation was launched by two of his daughter's friends. We regret the errors.