Housing
DC Housing News — April 2023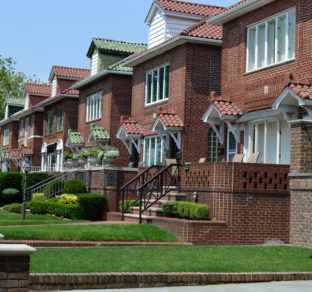 New community open in Waldorf
In February, a new senior living community opened in Waldorf, Maryland, 45 minutes south of Washington, D.C.
Harmony at Waldorf has studios, one-bedroom and two-bedroom units. The community offers three levels of care: 78 independent living apartments, 67 assisted living units, and 38 memory care rooms.
"We have some of the largest floorplans in the industry," said Allison Waters, corporate director of marketing for Harmony Senior Services, which operates several retirement communities in Maryland and Northern Virginia, including Lorton and Herndon.
Harmony at Waldorf is unique because it has on-site physical therapy sessions for those who need it.
Each wing has its own restaurant-style dining as well as a shared café and a pub. There's also a barbershop/beauty salon on site. A concierge is available all day to help with transportation or other needs.
"There's always someone in the community who's there to help," Waters said.
All of Harmony's properties have a Life Enrichment Director on staff who arranges events and outings for residents.
"There's a lot of live entertainment, like musicians or Elvis impersonators. They also do shopping and other outings," Waters said.
For more information about Harmony at Waldorf, located at 11239 Berry Rd., Waldorf, see harmonyseniorservices.com, email info@harmonyatwaldorf.com or call (240) 435-4761.
Volunteer opportunities abound at communities
Two local retirement communities have robust volunteer programs, offering residents a chance to help out without going far from home.
Riderwood, located in Silver Spring, Maryland, has 650 resident volunteers who "work" both on and off campus — from a nearby elementary school to helping other Riderwood residents write letters or upgrade their computers. In fact, each of its 250 clubs was started by a resident.
"They truly make our community a better place to live and work," said Fiona Divecha, director of Resident Life at Riderwood, an Erickson Senior Living community. "It's a natural fit — they use skills from their prior professions and life experiences, share their hobbies, and form social connections to create a very active and engaged lifestyle here at Riderwood."
Fredericka Wall's work experience came in handy when she moved to Ashby Ponds, another Erickson community, in Ashburn, Virginia.
Wall, one of 400 resident volunteers there, previously taught English as a second language and now gives free English classes to Ashby Ponds' staff. She organizes other residents, who teach staffers for two hours a week "to make them feel like they're more confident" with conversation, Wall said.
Wall also volunteers in Ashby Ponds' memory care building, setting up tea parties and helping with art classes.
Volunteering is a great way to meet people and to "pay it forward," Wall said. "Someday I may be [in memory care], and I hope that someone will come and do all these things with me."
Maryland top-ranked for senior living
According to Caring.com's 2023 report of "The Best and Worst Places for Senior Living," Maryland made the top-10 list of U.S. states, ranking eight out of 50.
Using survey findings from 1,000 Americans over 55, Caring.com ranked 300 cities and 50 states on their quality of healthcare, senior living and housing, affordability, quality of life and transportation.
The report notes that Maryland has a below-average cost of independent living, continuing care retirement community (LifePlan) living and nursing home living.
To read the full report, visit caring.com/senior-living.