Housing
Don't let a moving company scam you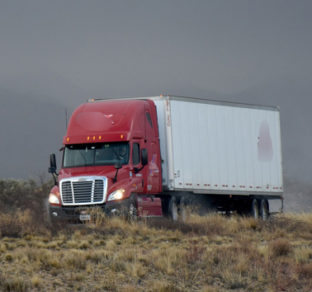 Moving can be stressful. Moving across the country can even be tedious and scary.
Choosing the right moving company can make or break your moving experience, so be sure to do your homework to avoid being taken advantage of on moving day.
Beware of these two scams that are common in the moving industry:
Grossly under bidding a job, then holding belongings hostage for an inflated cash price on moving day
Collecting a large deposit and never showing up
There are several ways you can take control of the moving process. Being knowledgeable about the business practices in the moving industry can protect you from making costly mistakes.
Shop around. Begin your search by asking friends and family or your realtor for reliable referrals.
Safeguard yourself by getting three estimates. If one bid is far below the other two bids, it could be a sign they are underbidding the job. This could either be because they are inexperienced, or there may be potential they will demand an inflated cash price before unloading the truck. The lowest price isn't always the best value when it comes to hiring a mover or any other contractor.
Face-to-face meeting. There is something to be said about meeting vendors face-to-face at their place of business. You can tell a lot about a company by their office set up.
Call to schedule an appointment to see if they have a brick and mortar office, meet the staff, and get a feel for how they do business before inviting an estimator to your home to provide a written quote. If they are hesitant, or refuse to allow you to come in for an initial meeting, look for another moving company.
Take inventory. Before the estimator comes to your home, create a room-by-room inventory list of all furniture you're moving. Add any items you intend to purchase before your move. Notate anything that is bulky or doesn't disassemble. Most people don't realize how much stuff they have accumulated since their last move.
Keep in mind that quotes are based on mileage and weight, so it's important to get an accurate weight estimate. A quote that doesn't take into account heavy wood-framed furniture or bulky sectional couches will be grossly under bid. You could be surprised with a huge moving bill and possibly a shortage of space in the moving vehicle to carry all of your belongings.
On-site estimate. Walk through each room of your home with the estimator, and open all closets and drawers so they can get a feel for the number of boxes you may need.
At this time, the representative may bring up packing services. Ask plenty of questions, because it is truly a tradeoff. If you pack your own boxes, the movers may not take responsibility for broken or damaged items. If you choose to use their packing service, you may end up paying inflated prices for labor and boxes.
Keep in mind no one will treat your belongings with more care then you will. Keep looking if a potential moving company doesn't offer an on-site, written estimate.
Sign a contract. This is common sense. Get everything in writing to protect yourself from hidden costs. Extra fees should be outlined in the contract so there are no surprises on moving day. Make sure all of your items are inventoried and all boxes are labeled.
To avoid being blindsided, never sign a blank or incomplete document. If your belongings aren't properly recorded before the driver pulls away from the curb, you can't reasonably expect everything to be on the truck at the other end. This is especially crucial for cross country moves.
Beware large deposits or insistence on cash. If a moving company requests a deposit, hang up the phone and keep dialing. Reputable movers collect on delivery and accept credit/debit cards.
If you pay upfront, you have no control over if or when you will see your stuff again, especially if you are moving across country. Pay with a credit card so you can dispute any fraudulent actions.
BBB ratings. Some companies with less-than-perfect reputations use "doing business as" names (DBAs) so they can keep doing business.
Be sure the company you choose is in good standing with the Better Business Bureau. As an extra layer of protection, ask the moving company for three references from your area who used their services within the past 90 days.
To summarize: Protect yourself by putting in the work before you hire a moving company. Be thorough when taking the estimator on a walk through. Open cabinets, drawers and closets to assess their contents. Discuss items that will be sold or donated, as well as purchases you plan to make prior to the move. Being precise will help the estimator give you an accurate bid.
Justin Lavelle is communications director at BeenVerified (https://www.beenverified.com), a service that offers a way to access public records and search for people.