Health
Easing agitation in Alzheimer's patients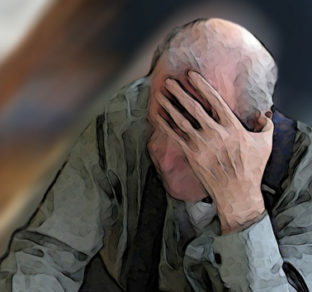 Anxiety and agitation are commonly found in patients with Alzheimer's disease. These behavioral changes may be caused by different medical conditions, medication interactions, or circumstances that continue to worsen the person's ability to think.
As an individual with dementia is biologically experiencing a loss of their ability to negotiate new information and different stimuli, they are increasingly likely to experience anxiety and agitation.
According to the Alzheimer's Association, some of the situations that can provoke agitation include moving to a new residence or nursing home; changes in environment, such as travel, hospitalization or the presence of houseguests; changes in caregiver arrangements; misperceived threats; and fear and fatigue resulting from trying to make sense out of a confusing world.
Local study underway
The Johns Hopkins School of Medicine is currently conducting a clinical trial to examine the efficacy and safety of the drug escitalopram (brand name, Lexapro) as a treatment for agitation in Alzheimer's dementia (AD) patients.
Participants who demonstrate clinically significant agitation, and their caregiver(s), will receive a structured psychosocial intervention (generally a type of therapy). Participants who have not shown a response in three weeks will be randomly assigned to receive either escitalopram (up to 15 mg/day, taken orally) or a placebo.
Escitalopram is an antidepressant in the group of drugs called selective serotonin reuptake inhibitors (SSRIs). The way escitalopram works is not fully understood, but it is believed to positively affect communication between nerve cells in the central nervous system and/or restore chemical balance in the brain.
Volunteers welcome
Volunteers (patients with their caregivers) are being sought for the study. Participants will receive the study drug for 12 weeks, with in-person visits to Johns Hopkins at weeks three, six, nine and 12, and with telephone contacts between in-person visits.
Following the 12-week study treatment period, participants will be followed for another 12 weeks without receiving the study drug.
Participants who do show a response to the psychosocial intervention will not be randomized to the study drug but will be followed for the 24-week follow-up period.
For more information, or to see if you qualify, contact principal investigator Paul Rosenberg at (410) 550-9883 or prosenb9@jhmi.edu, or study coordinator Nimra Jamil at (410) 550-9022 or Njamil2@jhmi.edu.