Travel
Factory tours abound and are great fun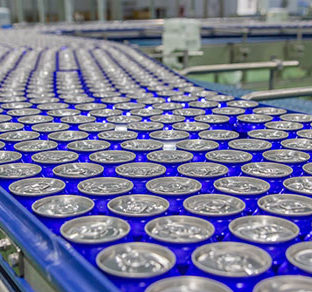 Photo by pisit_tar676462 on Vecteezy
A factory tour is perhaps the most underrated sort of attraction in the U.S.
When I first started writing about factory tours, I highlighted them as the "best free attractions you could find," but liability and staffing issues have forced many to start charging.
Still, the chance to see exactly how some favorite item is made can be fascinating. And, fortunately, you can find an interesting tour just about anywhere you visit in the U.S.
Time was, several good books covered factory tours in detail, but those days are gone. Instead, a former book publisher maintains a reasonably current online database at factorytoursusa.com. You can search either by state or by category.
Among the more than 50 defined categories, food and drink makers dominate the list of 553 individual tours. Breweries, candy makers, and food growers and processors contribute 162 tours — about a third of the total. No other categories include more than 20 tours, but quite a few list 10 or more.
Even among the more limited categories, however, you'll find something for just about everyone in your travel group.
Tours to whet your appetite
Among the tours you might find most interesting:
Automobile factories, including BMW in Spartanburg, South Carolina; Corvette in Bowling Green, Kentucky; Ford Rouge Factory (where the F-150 truck is assembled), Dearborn, Michigan; Hyundai, Montgomery, Alabama; and Subaru, Lafayette, Indiana. Several others in the current list are temporarily closed or suspended.
Candy makers, with giant Hershey's operation more of a theme park than factory tour, but lots of small local outfits around the country offer authentic tours.
Coffee roasters, mostly in Hawaii but a few elsewhere, including Roasterie in Kansas City.
Cheesemakers, of which the biggest apparently is Tillamook in Tillamook, Oregon, but there are lots of others around the country.
Distilleries are somewhat centered in Kentucky or Tennessee with Dickel, Jack Daniel, Maker's Mark and Wild Turkey, but others are scattered around the country.
Musical Instrument makers include Gibson in Memphis and Moog in Asheville, North Carolina.
Sports equipment tours include Louisville Slugger in Louisville.
Transportation tours include Union Pacific's Bailey Yard visitor center in North Platte, Nebraska.
Other diverse tours range from America Whistle Company, Columbus, Ohio; Annie Oakley Perfumery, Ligonier, Indiana; and Columbus Washboard Company in Logan, Ohio, through Hoegh Pet Casket Company in Michigan; KitchenAid in Greenville, Ohio; and Levi Strauss in San Francisco, to SC Johnson in Racine, Wisconsin, and Ulu Knives in Anchorage.
Temporary suspensions
Unfortunately, some perennially popular tours are currently suspended, including my top choice of Boeing along with Fender Guitars, Harley Davidson, several General Motors plants, Pendleton woolens, Reuger organs, and Steinway pianos. Presumably, most suspensions are only temporary, so keep checking.
Geographically, the list includes at least two tours in every state, although the pickings are slim in a few. Oddly, the alphabetical state index omits Louisiana with its popular McIlhenny Tabasco tour in Avery Island, but you can access Louisiana tours by clicking on the map.
Overseas, the website inspirock.com lists separate "best 15 factory tours" for France, Germany and the UK. All three lists seem to focus on automotive plants. I haven't verified those listings but some look promising.
Plan well ahead
A majority of the top tours require advance planning, with reservations sometimes required weeks or months in advance, available online at most.
Many are open only at limited hours and some less than daily. Most now charge admissions. Most impose some minimum age and physical ability limitations for visitors, and several prohibit clothing likely to cause problems or impede movement.
All in all, I don't see any factory tours that meet the Michelin three-star standard of "worth a special journey." But several meet the two-star "worth a detour" test.
The online lists are not exhaustive. If you don't see something that interests you, Google "factory tours at (company or location)."
My suggestion is that if you're at all interested, check out whatever is available in any destination area you plan to visit. And check early enough to make reservations and schedule your tour.
Email Ed Perkins at eperkins@mind.net or see his travel website at www.rail-guru.com.
© 2022 Ed Perkins. Distributed by Tribune Content Agency, LLC.