Travel
Fall travel: Deals are nearly nonexistent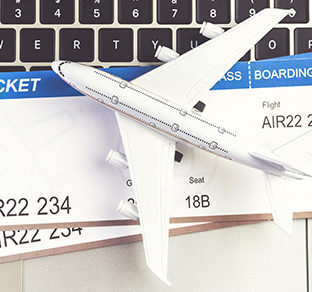 Image by zenstock on Vecteezy
As suppressed demand surges, fall travel this year is likely to near, or even exceed, pre-pandemic levels.
One of the results of high demand is that deals will be harder than ever to find. I'll do the best I can to point out some of your best bets, but don't expect to find any "secret" miracle pricing tools.
No matter where or how you travel, your trip will be constrained by two overarching challenges:
Covid isn't over. We've apparently decided to forget about special precautions and accept it as an ongoing fact of life, but a new flare-up remains a potential disruption.
Inflation is hitting almost everything and everywhere. You can still have fun, but you'll pay more for it than ever before.
In addition, the fallout from the Ukraine invasion poses an energy crunch with consequences still to be seen.
Airfares
Airfares have come down from their initial demand-surge peak, but they're still — and will remain — higher than pre-pandemic. And beyond "keep searching," I have no magic formula for finding deals.
Last month, the folks at Google Flights dug into historical price data and concluded that the "best" times to buy tickets are about 45 days in advance for domestic flights, 59 days for Mexico and the Caribbean.
The consensus is to book ASAP this fall. In addition, Google Flights data show that one-stop connecting flights cost an average 20% less than nonstops, and that Tuesday and Wednesday flights are cheapest; Sunday the most expensive.
Don't expect any dramatic new surprises from the low-fare airline bunch. Avelo has opened a new base in Binghamton, N.Y., to provide more service to Florida, and Breeze is adding more nonstops east from Las Vegas. That's about it.
As for JetBlue's pending takeover of Spirit, that will eventually mean fewer, not more, low-fare flights. There's no way JetBlue won't hike fares, one way or another, on any former Spirit routes it decides to fly.
Hotel rates rising
Even though the travel community keeps a focus on airfares, this year, hotel accommodations, not airfare, will be your primary cost-cutting concern. Inflation has rates up sharply just about anywhere.
I've recently rebooked trips I planned pre-pandemic then canceled, and found rates for identical stays up sharply.
As far as best places to make your reservations, the travel blogosphere seems in general agreement:
Always check hotel or chain official sites where you will find some loyalty-program perks as well as the best official rates, including senior and AAA rates.
No one search system consistently finds the best rates anywhere. My favorite is Kayak.com, where you can filter your search to display all-up rates, including taxes and resort/destination fees, from the first screen. But others sometimes have access to discounts not available elsewhere.
Some of the best deals aren't in the rates; they're in the extras. A few upscale chains maintain sites where booking gets you regular rates plus upgrades, "free" meals, spending credits, early check-in/late checkout, and other perks worth hundreds of dollars.
And live-person travel agents affiliated with a luxury network, such as Virtuoso, can arrange similar deals at top properties — and they typically don't charge a fee for hotel bookings.
Rental car prices
You already know about high gas prices, but whether you rent a car for destination driving or to find an economical option for an extended road trip, rental rates will give you sticker shock.
One surprise: I found that hybrid and electric rentals are not available at all at many locations, and where they're available, rates are close to double gas-guzzler rates. Clearly, the rental companies haven't yet figured out what to do about the shifting popularity of electric vehicles.
Overall, you can expect this fall's trip to be among the most expensive you've experienced. The best strategy for any booking seems to be the same one Airfare Watchdog's George Hobica first pronounced 30 years ago: "Keep searching. But when you see a good deal, pounce," coupled with my obsessive advice, "Pay as little in advance as possible."
© 2022 Ed Perkins. Distributed by Tribune Content Agency, LLC.