Housing
Features that help sell your home faster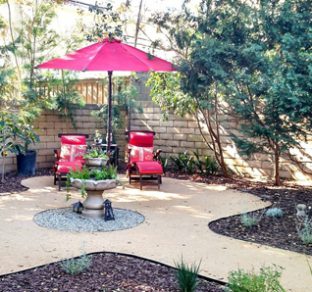 Homeowners are sometimes hesitant to upgrade when it's time to sell. After all, you won't be living there much longer, and home remodeling efforts only increase home values by 64 percent of the average project's costs, according to Remodeling magazine's 2016 Cost vs. Value report.
But think again, sellers. The cost of inaction can be far greater than the small loss you'll incur on any home-improvement projects.
"It can mean the difference between getting multiple bids at once and driving up the selling price, or getting no offers," said Brian Lewis, a real estate broker with Halstead Property, a New York City-based realty firm.
And as your house lingers on the market, you'll likely pay ongoing mortgage, maintenance and staging costs.
To make the most of your remodeling budget, focus on features that most home buyers really want to see. Here are home features sought by at least 80 percent of buyers these days.
Laundry room
Percentage of buyers who want this feature: 92 percent
Cost to install: $1,000 to $10,000 depending on scope of project
More than anything else, homeowners want a room other than the guest bedroom to stack all the clean laundry in until it finally gets put away. A separate laundry room topped the National Association of Home Builders' list of most-wanted home features for buyers of all ages — from millennials to seniors.
If you don't have an existing laundry room and want to add one, the basement is usually the easiest (and cheapest) place to put it, according to Paul Sullivan, founder and president of the Sullivan Company, a remodeling and custom-building firm.
The utility lines are already there, and in many cases the basement is unfinished, so you won't have to demolish anything first. Adding a laundry room in the basement can cost as little as $1,000, he said.
Homeowners who prefer a laundry room or laundry closet (which fits just a washer and dryer) closer to the bedroom level can expect to pay between $5,000 and $10,000 for installation, Sullivan said.
Exterior lighting
Percentage of buyers who want this feature: 90 percent
Cost to install: $63 to $135 per fixture
Illuminating a well-manicured lawn with exterior lighting can help grab potential buyers' attention before they even set foot in the front door. In fact, exterior lighting is the most-wanted outdoor feature, according to the NAHB. Options include spotlights, walkway lights and pendant lights.
Aesthetics aside, exterior lighting also serves as an added safety feature for your home, said Daniel Hurst, a certified remodeler and lead carpenter for Hurst Design-Build-Remodel. Motion-sensor lights, for example, turn on automatically whenever there is movement outside your house.
Energy efficiencies (appliances and windows)
Percentage of buyers who want this feature: 90 percent (appliances), 87 percent (windows)
Cost to install: varies (appliances), $270 to $800 each (windows)
Would-be buyers looking to limit utility bills will likely be drawn to properties with energy efficiencies, such as Energy Star-qualified windows and appliances.
"Buyers are most impressed with smart, energy-efficient choices that in no way limit their comfort, but in every way save them money in the long run," Lewis said.
Energy-efficient windows can trim heating and cooling costs by 12 percent, while individual appliances, such as an Energy Star-certified washing machine ($500 to $1,500 at Home Depot), can each save homeowners $40 a year or more on their utility bills.
An Energy Star-certified dishwasher (ranging in price from $342 to $1,900 at Lowe's) uses soil sensors to assess how dirty your dishes are to minimize water use.
Patio
Percentage of buyers who want this feature: 84 percent
Cost to install: $961 per 120 square feet for a concrete patio
It's important for homeowners not to neglect the backyard area when prepping for resale, said Mike McGrew, treasurer of the National Association of Realtors and CEO of McGrew Real Estate. In today's housing market, outdoor living spaces are quickly becoming one of the most coveted home features.
"When most buyers see a house with a really nice backyard, they start to envision themselves sitting outdoors with friends having drinks," McGrew adds. Outdoor areas offer more living space without the cost of a large-scale home addition.
Thanks to the popularity of renovation TV shows, such as DIY Network's "Yard Crashers," HGTV's "Flip or Flop," and PBS's "This Old House," buyers now envision everything from a traditional ground-level patio, to an elevated deck, to a backyard kitchen area.
Garage storage space
Percentage of buyers who want this feature: 81 percent
Cost to install: $2,025 to $2,363 for a 380-square-foot space
Buyers with growing families need lots of storage space. "A seller should ensure that such bonus space is easily accessible and wonderfully organized," Lewis said. Additional storage units located in the garage help keep clutter out of the main living areas of the home.
Unlike an attic or a backyard shed, the garage is accessible — generally, just a few steps away from the rest of the house — making it easier to transport items such as tools, patio chairs or boxes to and from other parts of the house.
The installation cost includes adding cabinetry, a peg wallboard for tools, and improved lighting and electrical circuits.
Eat-in kitchen
Percentage of buyers who want this feature: 80 percent
Cost to install: $1,000 to $10,000
Eat-in kitchens are a must-have for many buyers, especially families with children. Removing a wall to create space for a small table and chairs in your kitchen is relatively inexpensive, but that price can quickly escalate if there's additional repair work that needs to be done, said Neil Parsons, owner of Design Build Pros, a project design firm.
First, determine whether the wall is load-bearing. Non-load-bearing walls are used merely to separate rooms, while load-bearing walls help hold up the weight of the house.
Improperly removing the latter could cause rooms on upper levels of the home to cave in. Getting rid of a non-load-bearing wall can cost as little as $1,000; removing a load-bearing wall can run as much as $10,000.
© 2017 The Kiplinger Washington Editors, Inc. Distributed by Tribune Content Agency, LLC