Technology
Fitness bands that won't break the bank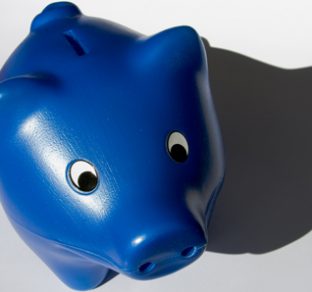 Whether you want to lose weight or simply stay fit, electronic fitness trackers may be able to help. Fitness bands, often worn around the wrist like bracelets, are designed to keep track of your progress and keep you motivated.
Many of them are used to set fitness goals, track the amount of calories burned, and the distance walked or run. They can even monitor your heart rate and sleep patterns.
Fitness trackers have become popular because they are lightweight, user friendly, wearable, and sync with computer programs or apps to log the information and display the user's progress. Some apps even allow you to digitally share your achievements with friends, and provide encouragement to get off the couch.
Now a variety of smart watches (which include fitness tracking, games and many more apps) have arrived. So why buy a fitness band now? If all you want is the bare bones, any of the wearables below will do the job — generally for a lot less than the cost of a smart watch (e.g., $349 for the new Apple Watch).
Each of these fitness bands is water-resistant, so you won't have to take it off to jump in the shower.
Misfit Flash
www.misfit.com; $50
To see how you're progressing toward a daily fitness goal — say, walking 3,000 steps or burning 300 calories — click on the display (a circle of LEDs) and a number of consecutive lights will appear that show how far along you are. As for monitoring sleep, the Flash records "light" and "deep" sleep, as well as the number of hours slept.
The Misfit's smartphone app (Android and iOS; Windows Phone coming soon) links to the Flash via Bluetooth; you use the app to set and track your daily goals. The Flash runs on a 3-volt coin cell battery that lasts up to six months with normal use.
Misfit recently announced that users would be able to use the Flash to control home automation devices, such as Google's Nest thermostat and the August smart door lock.
One drawback: The round plastic module feels flimsy, even a little cheap.
Fitbit Flex
www.fitbit.com; $100
At $100, the Fitbit Flex lists for twice the price of the Flash, but it has a web interface for users who would rather monitor their activity via a Mac or PC. Each of the five LED display lights represents 20 percent of the way toward your daily fitness target.
The Flex can tell you how long you slept and how often you got up, and the silent vibration motor will gently wake you in the morning.
The Flex's brain is housed inside a module that needs charging every three to five days. You'll need the mobile app (Android, iOS or Windows Phone) to plan and track your fitness goals.
Garmin Vivofit
http://sites.garmin.com/en-US/vivo; $130
The Garmen Vivofit has an honest-to-goodness display that shows your steps, calories and distance, as well as sleep patterns.
It will run for more than a year on two lithium coin-size batteries. The Garmin Connect app, where you'll track your fitness goals, runs on Macs and PCs, as well as on Android and iOS mobile devices.
One nifty feature: a "move bar" that's designed to prevent binge watching. An optional heart rate monitor ($60) wirelessly transmits your heart rate to the fitness tracker.
© 2015 Kiplinger's Personal Finance;
Distributed by Tribune Content Agency, LLC.