Money
Five stocks to consider buying now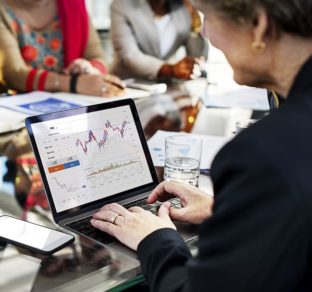 With the market finding its way through tricky economic territory, investors will have to strike a careful balance between offensive and defensive moves.
These five stocks will help you finesse your approach with a blend of classic safety plays, companies that will shine as the economy recovers, and companies poised to profit in a post-pandemic world:
American Electric Power (AEP, $81): Operating in 11 states, this electric utility mixes defense of a 3.6% yield with some sensitivity to an economic rebound, according to T. Rowe Price portfolio manager David Giroux. Look for long-term annual earnings growth in the mid-single-digit percentages.
Becton Dickinson (BDX, $235): The healthcare equipment maker has a pipeline of products to battle COVID, according to BofA Securities, including a test that will confirm an active infection in 15 minutes. Becton is ramping up to produce syringes for a COVID vaccine.
Costco Wholesale (COST, $300): Competitive advantages go beyond pandemic-related stockpiling, according to Morningstar. Membership renewal rates are nearly 90% and have held steady through the financial crisis and the rise of e-commerce.
Peloton Interactive (PTON, $53): Peloton (which makes indoor exercise bikes and treadmills with screens connecting you to remote classes and fellow exercisers) has yet to post a profit. But it has first-mover advantage in the interactive fitness market, allowing it to achieve critical mass and cultivate a loyal following. Brand awareness grew with free-trial marketing amid the pandemic, according to investment research firm CFRA.
Southwest Airlines (LUV, $34): People will fly again, and this low-cost airline has the financial resources to survive until they do, according to Artisan Partners portfolio manager Dan O'Keefe. The domestically focused carrier is in the best position to take market share from struggling competitors.
© 2020 The Kiplinger Washington Editors, Inc. Distributed by Tribune Content Agency, LLC.