Housing
Fund a dream retirement with your home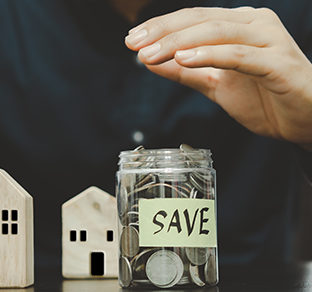 Photo by Khunkorn Laowisit on Vecteezy
Selling a mortgage-free house can put money in your pocket and give you the opportunity to dream, explore or start a new life in a different area.
Consider Suzanne and Paul, who had paid off their mortgage and were willing to take on some risk. First, they sold their suburban New York home and left for Israel, where they rented an apartment for 10 months.
"By moving to a less expensive area, it frees up money to travel," said Suzanne, now in her mid-70s.
Next, they spent a month traveling in Africa and Europe, and then rented an apartment in Manhattan for two months. They sold most of their possessions and ultimately paid cash for a furnished condominium in South Florida.
The couple had been in business for many years and felt they had enough money to feel secure. Also, they wanted to live closer to relatives already living in Florida. Family relationships, climate and the cost of living drove their decision.
"The rest didn't matter," Suzanne said. "Nothing will be perfect. We prioritized."
Mortgage-free lifestyle
Even if you are still carrying a mortgage, if you have equity in your home — say, 60% or more — selling can still be a route to a new retirement lifestyle. The biggest advantage, according to some who have made the change, is the sense of freedom that lies ahead.
If you are mortgage-free, you'll have more options because any money you clear in the sale goes directly into your pocket after real estate agent fees and other costs.
"If you can be retired and not have a mortgage, it can be a lot better," said Anna Rappaport, chair of the Society of Actuaries Committee on Post-Retirement Needs and Risks.
Biggest asset
Approximately a third of those who bought a home between 2020 and 2021 were ages 54 to 72, according to the 2021 Home Buyer and Seller Generational Trends Report.
Proceeds from the sale of a primary residence was often the source of the down payment. Among those ages 54 to 63, 51% used the proceeds for their down payment, according to the 2019 report. Among those ages 64 to 72, more than half (54%) did. The percentage was the highest among those ages 73 to 93, at 60%.
Remember, for most people, the phase of life called retirement can last 25 or 30 years. There are many different ways to use the equity in your home for retirement.
Here are three:
—Downsize to less expensive housing in your area and invest any remaining money from the sale of your home.
—Downsize to less expensive housing in a less expensive area, and invest the rest of the money from the sale of your original home.
—Move to an active-adult community in a less expensive area, and invest the rest of the money from the sale of your home.
Downsizing can save you 35% or more on housing costs, Rappaport said. Create a budget to consider different variables and combinations. Think of it as a "spending plan going forward," Rappaport said.
After you downsize, your cost of living may be lower, but be sure to include these items in your retirement spending plan:
home maintenance and repairs
vehicle maintenance and repairs
travel and entertainment costs
the potential for rising healthcare costs
If you decide to purchase a condominium, townhouse or other property in an active-adult or other type of community, be sure to consider any taxes or charges that typically will increase each year.
In addition, check if there is a reserve fund for long-term maintenance and if it is funded for any community you are considering, or have your lawyer check. Ask a financial person at the property rather than the marketing director if there are any assessments of residents pending.
Research, visit or rent first
Some retirees like the idea of selling their current home first, giving them the option to rent while a new home is being built or while deciding where to buy.
A couple from California in their late 60s opted to rent in a luxury building in Chevy Chase, Maryland. They had sold their home and relocated to be near their adult children and grandchildren. They liked the flexibility of renting.
Your decision will be entirely personal, based on your assets and individual preferences.
Wherever you consider moving, it's not the same as visiting or vacationing there. Research online, speak to people who live in that area, and be realistic about how a great climate in the winter can be unbearable in the heat and humidity of summer.
No location will be perfect. If you can afford to travel to the new location at least once before you move, you can save time and avoid mistakes in the long run.
"The faster you can make the right decision, the better off you are," said Sylvia Ehrlich, president of Intrepid Relocation International.
Whatever your situation, looking at the bigger picture, getting input from a financial expert and a real estate agent, and considering your preferences will help give you a sense of the option that is right for you.
This article is an excerpt from Harriet Edleson's book 12 Ways to Retire on Less.