From the Publisher
Get expos-ed in October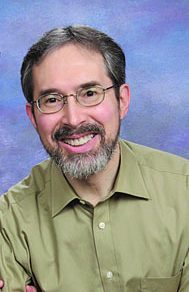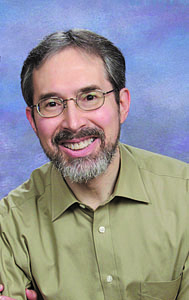 While the month of May is known as U.S. Older Americans Month, the month of October is the metro area's Month of 50+Expos.
Over a 12-day period this October, there will be 5 days of entertaining and informative events within easy driving distance of Howard County residents who are over 50 or love someone who is.
In Columbia
First, on Friday, Oct. 16, is the Howard County 50Plus Expo, taking place at Wilde Lake High School in Columbia.
Thousands attend the event each year, to speak with representatives of over 150 organizations and businesses who exhibit and provide free information and giveaways.
There are also speakers on a variety of topics, all day entertainment, flu vaccines, health screenings and more.
For detailed information about all the excitement that awaits you this year, see this month's Senior Connection pull-out section in the center of this issue.
The expo runs from 9 a.m. to 4 p.m. Admission is $1 (new this year), and there is a free shuttle bus from parking areas near Sears at the Columbia Mall.
Beacon Expos
The Beacon is proud to present our 16th annual 50+Expos, taking place at locations in Maryland and Virginia. And, unlike the other regional Expos, these occur on the weekends, for those of you who may work or are otherwise occupied during the week.
On Sunday, October 18, our 50+Expo will be at the Silver Spring Civic Center in downtown Silver Spring from noon until 4 p.m.
As at the other expos around the region, you can obtain health screenings and a flu shot, pick up information from (and ask questions of) dozens of government agencies and nonprofit organizations, and visit booths of area businesses providing services and products of special interest to older adults and their families. Many of them will also be offering free giveaways and holding prize drawings. And we will have live entertainment and door prizes as well.
Microsoft will be offering an opportunity to learn to use its Surface tablet device in our computer education lab, and our keynote speaker, Tammy Darvish, will be speaking about mid-life career change.
Our N. Virginia expo takes place the following Sunday, October 25, again from noon to 4 p.m., on the third level of Ballston Mall (near the movie theatre) in Arlington, Va.
Almost everything from our Silver Spring Expo will be found at our Ballston event: nonprofit and government resources, businesses, entertainment, health screenings, etc.
Our keynote speaker there, however, will be Gail Sheehy, journalist, lecturer and best-selling author of 17 books, including Passages — named by the Library of Congress as one of the 10 most influential books of our times.
Sheehy will be speaking about her latest book, a memoir called Daring: My Passages. She will also speak about her new Daring Project, for which she is interviewing women from around the country about their most daring moments and where they led.
In Baltimore
Last, but not least, the Baltimore County Department of Aging presents its annual two-day extravaganza at the Maryland State Fairgrounds in Timonium towards the end of the month.
The Baby Boomer and Senior Expo will take place Wednesday, October 28 (9 a.m. to 7 p.m.) and Thursday, October 29 (9 a.m. to 4 p.m.) at the Cow Palace on the fairgrounds.
There will be hundreds of exhibitors, numerous speakers and exercise demonstrations, vaccinations and health screenings, an art fair, an employment fair, and a Veteran Resource Muster, with resources and referrals for veterans wanting to know more about their benefits.
Entertainment includes music for dancing as well as for listening, including the Mahoney Brothers, who will be impersonating the Beatles, Neil Diamond, Elvis, Elton John and more on Oct. 28 from 4 to 7 p.m.
Admission is $2; free with your donation of two cans of nonperishable food. For more information, see their ad in this issue.
So much to see and do in October! I hope you will look for the Beaconat all these events, and I invite you to visit one (or both) of our own 50+Expos this year. If you do, please come up to me to say hello.