Travel
Good news for those contemplating trips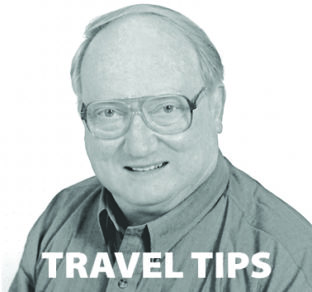 Most of you may remember Gabriel Heatter, a radio newscaster who, no matter how dire the country's situation, would start off each broadcast with "There's good news tonight," leading into some trivial, feel-good item.
That's the context in which, given the ceaseless downpour of bad coronavirus news, I'm glad to lead off with some upbeat items.
Rocky Mountaineer, the upscale rail sightseeing tour operator, will start running in the U.S. this summer.
Following its Canadian pattern of two-day excursions with an overnight hotel stop, it will operate 40 "Rockies to Red Rocks" trips between Denver and Moab, Utah, August 15 through October 23. The overnight hotel stop will be Glenwood Springs, Colorado, where there is a good base of hotel accommodations and restaurants.
Prices will start at $1,250 per person plus tax. Travelers choose between "Silver Leaf" and "Silver Leaf Plus," provided in single-level coaches designed for sightseeing, with extra-large windows, along with dining car breakfast and lunch service.
Most of the trip duplicates part of the California Zephyr route, the former Denver and Rio Grande Western main line, between Denver and Crescent Junction, but there are no Amtrak trains on the freight branch line that runs 40 miles southward to Moab.
You know about Denver and environs — a major city with lots to offer and plenty of air service from around the country.
Moab, with its population of 5,000, isn't much of a metropolis, but it's the nominal gateway to two spectacular National Parks, Arches and Canyonlands — both on my "don't miss" parks list, along with other unique southwestern landscapes.
So, if you take this trip, be sure to allow at least two days in Moab, where you can rent a car or catch excursions to the parks. Local motels and restaurants are certainly adequate.
And a few days in Denver or Boulder would not be a bad idea, either. You can fly to/from Moab through Canyonlands Field, which — at least in non-virus times — links to Denver on United Express. Otherwise, bus shuttles are available to/from Salt Lake City. Check Rocky Mountaineer for details.
737 MAX returns
The 737 MAX started flying again in late December. That may or may not be good news, depending on how you look at the MAX.
My take, as I've stated before, is that when it gets back up in the air, the MAX will be the most thoroughly tested plane ever. I wouldn't hesitate to get on one, but I can understand if you're reluctant.
The original MAX was a kludge, which Boeing adopted rather than doing a new clean-sheet competitor to the ever-improving A320 series. The worry is that the fix for the old kludge might turn out to be a new kludge.
In any event, most airlines won't start flying the MAX until spring, and even then you'll be able to see what plane you'll be flying before you buy a ticket.
Change fees waived
American Airlines announced it was eliminating change penalties on almost all nonrefundable international tickets. The very basic lowest fares, however, will remain "use it or lose it."
That's a reasonable condition, as long as the next level up doesn't cost a fortune. Alaska Airlines, Delta and United have followed suit, dropping most change fees.
Outrageous ticket-change fees on international tickets have long been a major pain point for consumers, so American's move is welcome. American says its change-fee moves are "permanent," but, in the airline business, permanent can end as quickly as after a few weeks.
Email Ed Perkins at eperkins@mind.net.
© 2020 Ed Perkins. Distributed by Tribune Content Agency, LLC.