Technology
Grocery robots coming to Giant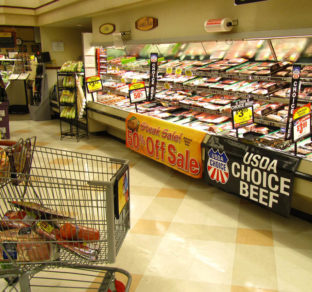 Image by bethrosengard on Pixabay
A robot named Marty is rolling into nearly 500 grocery stores to help employees.
Badger Technologies CEO Tim Rowland said its camera-equipped robots stop after detecting a potential spill. Then, humans working in a control center in the Philippines review the imagery before triggering a cleanup message over the loudspeaker.
Rowland says 25 robots are now operating at certain Giant, Martin's and Stop & Shop stores, with 30 more arriving each week.
Giant says it has two robots now working at stores in Pennsylvania, and plans to expand to all 172 stores by the middle of this year.
The robots move using laser-based "lidar" sensors. They pause when shoppers veer into their path.
A robot observed recently alerted store associates to a price tag that had fallen in one aisle, and a tiny sprig of herbs in another. After a few minutes, it returned to the scene of each spill and waited until an employee pushed a button to acknowledge that the debris was picked up.
Walmart and Midwestern supermarket chain Schnucks have deployed robots that help monitor inventory.
         — AP