Money
Guaranteeing income in uncertain times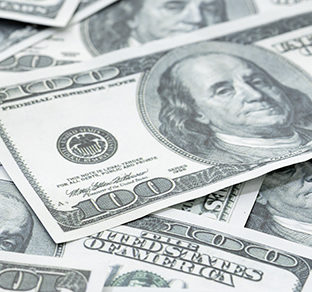 I have discussed single-premium immediate annuities, or SPIAs, in previous columns. They have features that are very important because of the uncertainty in the stock and bond markets, and because some politicians would like to reduce future Social Security benefits.
When stock markets were bullish for several years, some investors expected equity prices to always go up. Because of the current volatility in equities, reality has set in and investors now know that equity prices don't always increase.
Also, because of inflation and the Federal Reserve's recent actions to increase interest rates, investors have seen bonds fall significantly in value.
So, investors now recognize that, because of the current uncertainty in the equity and bond markets, it makes sense to look at alternatives that, like defined-benefit pensions and Social Security, offer a guaranteed income stream.
Consider annuities
SPIAs are such an alternative.
There are many different forms of annuities. Some are complex, and some have high commission costs.
In contrast, the single-premium annuity is easy to understand, does not have high hidden commission costs, does provide a guaranteed income stream, and is independent from market fluctuations.
The simplest explanation of SPIAs is that you provide a fixed sum to a life insurance company, and the company pays you guaranteed income for life (or for a specific time frame that you specify).
SPIAs are not a new product. They have existed for hundreds of years. Stan Haithcock (aka Stan the Annuity man), an annuity expert licensed in all 50 states, points out that SPIAs are "commodity" products. "No one is better than the other," he explained. "You have to shop for the best contractual deal for your situation."
If you contact him (stan@theannuityman.com), indicating your age and the amount of your investment, he can let you know the income you can receive from top-rated insurance companies, for specific variables. You can also run these quotes at his site, using an SPIA calculator (stantheannuityman.com/spia-calculator).
Haithcock believes you should not allocate more than 50% of your investable assets to an annuity.
Some of the advantages of SPIAs are: they are easy to understand; they have no annual fees; the commissions (built in) are minimal; and the income you receive is contractual and not dependent on market conditions.
You may elect an inflation option (cost of living adjustments), such as a 3% increase in income each year. But this option would result in a lower income initially. For example, if you were entitled to a $524 monthly payment without a COLA, a 3% COLA would decrease your monthly payment to $374 (which would increase 3% per year).
Three main options
There are three primary options: "life only," "life with a period certain," and "cash refund or installment payment."
The life-only option provides the highest monthly payment. You can elect that for yourself only as long as you live, or for you and your spouse for as long as he/she lives. Naturally, the monthly income will be lower if your policy covers both of your lifetimes.
If you elect life with a certain period, you can indicate that you want to be covered for a specified minimum period. The longer the term certain, the lower the monthly payments.
For example, you might consider other life-insurance coverage when choosing how long to receive your annuity. If you had a term life-insurance policy that would pay proceeds to your spouse for 20 years, you might elect a shorter specified time frame for your annuity (say, 10 years) because you knew that if you died after 10 years, your named beneficiary would receive the benefits of your life insurance policy. In the meantime, during the next 10 years, you would receive a higher monthly income from your annuity.
The life with installment option offers the highest lifetime payment while guaranteeing that 100% of your initial premium will go to whomever you specify. The beneficiary(-ies) would receive payments over time of the remaining premium not already paid out to you.
With the life with cash refund option, your beneficiaries would receive a lump sum of the difference between the initial premium and the amount received in monthly payments. This is the second highest guarantee while insuring 100% of your initial premium.
Bottom line: If you want to ensure regular guaranteed income in retirement but are not sure your investable assets will provide it, you can consider using an SPIA for contractually guaranteed monthly income.
© 2022 Elliot Raphaelson. Distributed by Tribune Content Agency, LLC.