Health
How to appeal or negotiate medical debt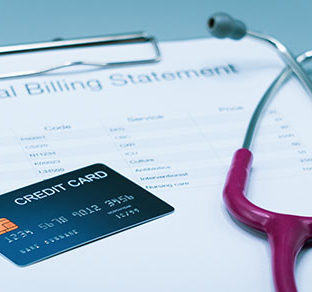 Photo by ploy_bay610548 on Vecteezy
According to a report from the Consumer Financial Protection Bureau, between about 18% and 35% of Americans have medical debt. If you're struggling to pay medical debt, what can you do?
Fortunately, you may have a lot of options, depending on your situation and especially if the debt is from a hospital.
Medical debt is the most common type of debt pursued by collection agencies, comprising 58% of all third-party debt collection in 2021, according to a report by the Consumer Financial Protection Bureau (CFPB).
Two-thirds of medical debt results from one-time or short-term medical care arising from an acute need, when people don't have time to shop around.
If you're uninsured or if the provider isn't in your network, you can be hit with higher prices. And even in-network, prices can be vastly different in different facilities or even different departments of the same facility.
"Medical debt can also lead people to avoid medical care, develop physical and mental health problems, and face adverse financial consequences like lawsuits, wage and bank account garnishment, home liens and bankruptcy," the CFPB report says.
"Given the widespread impact of COVID-19, addressing medical debt is an urgent priority."
Before a collection agency calls
If you have medical debt that has not gone to collection, request an itemized bill and go over it for mistakes, suggests Jennifer Bosco, a staff attorney at the National Consumer Law Center. If the bill has incorrect information, you can appeal it.
And if you think your insurer should have paid the bill, or more of the bill, appeal to the insurer.
Once you're sure the bill is accurate, look for other financing sources to help you pay the debt, including assistance programs. Check if there are any programs specific to your medical condition.
You can also seek charity care or financial assistance through Dollar For, a nonprofit organization that does not charge to help people enforce hospitals' charity-care policies. These policies are required in order for hospitals to keep their nonprofit status.
The law says hospitals must post their financial assistance policies online and accept applications for debt forgiveness. Hospitals typically offer charity care to lower- and middle-income uninsured or under-insured patients.
If you are insured, make sure there is no "balance billing" — a practice in which you are billed a high price for a service provided by someone outside your network, even though the facility and your primary provider are in network. Balance billing was made illegal this year by the No Surprises Act. (Read more or file a complaint at cms.gov/nosurprises.)
If the surprise billing involves Medicaid or Medicare, Bosco said you should contact the state or federal agency that administers the insurance program or, if eligible, consult with a legal aid attorney.
If your only income is Social Security or you're financially insolvent, let the medical provider know that because you are likely considered judgment-proof. That means if the provider sued you and won, the provider couldn't collect any money, Bosco said. If the provider knows this, they may be more likely to work with you to lower or even cancel the debt.
Dealing with debt collectors
If you've already been contacted by a debt collector, first check the license of the debt collector to verify its legitimacy.
Bosco said you can negotiate with the debt collector to get a payment plan and a reduction in the debt amount. The debt collector can't give the information about your medical debt to the three major credit bureaus for 180 days, Bosco said.
If all else fails, you may need to file for bankruptcy. Bosco said you should seek legal advice before taking that serious step.
© 2022 The Kiplinger Washington Editors, Inc. Distributed by Tribune Content Agency, LLC.