Money
How to fight medical insurance denials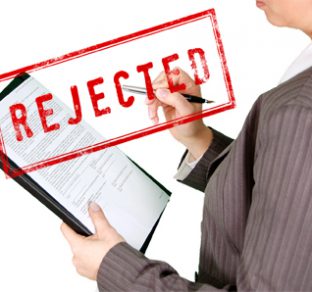 When you or a family member experience a medical crisis, it can be hard enough to focus on getting the best care. The last thing you want to deal with is an overwhelming pile of medical bills.
Health insurance claims specialists can help. They serve as experts, advocates and detectives — knowing how to deal with the mysterious and complex insurance system, translate the jargon and codes, understand when you need to pay a bill and when to wait, and how to fix errors and build a case for an appeal.
Claims specialists tend to charge $75 to $95 per hour, and they'll generally give you a free consultation with a cost estimate and some basic advice.
"It's not a process [most people] get good at because hopefully you don't go through it very much," said Kathleen Hogue, president of Mediform Inc., in Twinsburg, Ohio, who has been a medical claims specialist for 37 years. Her job has changed a lot during that time, especially now that more people have high-deductible health insurance policies, complex out-of-pocket cost rules, and narrow provider networks.
Get help before you pay
If you suspect there is an error in a medical bill, it helps to contact a claims specialist before making arrangements to pay.
"You don't want to negotiate 50 percent off something you didn't owe to start with," said Pat Palmer, a medical claims specialist in Roanoke, Va. "You want to contact someone with experience to do a thorough investigation into those charges."
Contacting a claims specialist soon after discovering a problem can help avoid hours of frustration and missed deadlines. Specifics vary by plan, but you generally have 180 days to file an appeal.
"Many times people try to resolve [the matter] on their own, and they make a million phone calls and fight with the insurance company," said Denise Sikora, president of DL Health Claim Solutions, which has an office in Monroe Township, N.J. "By the time they get to me, these claims are often more than a year old, and sometimes two and three years old," said Sikora.
Strategies to fight denials
A claims specialist may be able to spot an error to get a claim paid quickly without filing an appeal. Pat Shea, a specialist in Green Bay, Wis., said about 80 percent of the denials he deals with are reversed once he resubmits the claim with extra information or coding mistakes fixed. Only about 20 percent go to a formal appeal.
Shea first studies the denial letter from the insurer. "You look at the reason for the denial, and that's what gives you the way forward," he said.
If payment was denied because the procedure was cosmetic, such as removal of a skin lesion, he asks the doctor to provide evidence that the procedure was medically necessary, for example. If the diagnosis or treatment was miscoded, Shea fixes it and resubmits the claim.
He tries to deal with insurers through e-mail, so he has a paper trail. (His website at www.medicalclaimshelp.org offers more strategies.)
Get approval in advance
Shea can also help people avoid claims trouble ahead of time.
Anne Richardson of Alexandria, Va., contacted Shea when she was helping her adult daughter get coverage for cochlear implant surgery. Her daughter works in Atlanta, but the surgeons recommended for her complex case were in Chicago.
Before scheduling surgery, Richardson contacted Shea to find out if there was anything he could do to get coverage at the distant hospital.
Shea found that her daughter's plan has a reciprocal arrangement with certain out-of-state hospitals in the Midwest. He made sure that her surgeons, radiologists, anesthesiologists and follow-up therapy providers would all bill at in-network rates.
Richardson said the full price for the surgery and therapy would have been about $90,000. But with in-network coverage they paid just $6,000 (plus $225 for Shea's help).
"If you are facing a complicated surgery, get someone to check on the coverage ahead of time," said Richardson.
You can find claims specialists through the Alliance of Claims Assistance Professionals at www.claims.org. Some prefer to work locally; others have clients throughout the U.S.
© 2017, Kiplinger. All Rights Reserved. Distributed by Tribune Content Agency, LLC.