Housing
How to make a move as smooth as can be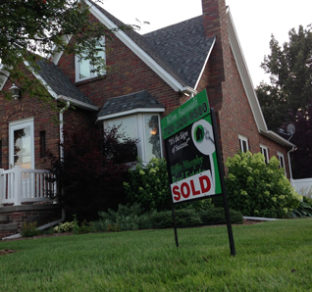 Editor's note: The following article is excerpted from the new book, Home Sweet Apartment: Getting Rightsized in Our Seventies, about how Daniel Carlson and his wife moved from their long-time house to an apartment.
When we were younger, moving from one home to another was a fairly simple process: Pack belongings in old cardboard boxes from the A&P, rent a truck, line up friends and family to help, provide some beer, and pray that nobody sustained an injury and none of your possessions got broken.
Today, though, things are considerably more complicated as friends and family have gotten older and, thus, less willing/able to help, while those still in their prime "furniture moving" years have become (rightly) less eager to sacrifice their weekend in exchange for a sore back and a couple of warm brews.
As for me, I knew my days as a mover were over years ago when a friend asked if I could help him move some furniture in his house. When I got to his place I learned that the "furniture" was an upright piano with a lead sounding board, and that he wanted it moved upstairs.
Looking at the other three "volunteers" my friend had invited, I noticed we all had several things in common:  we were young, we were big, and we were (presumably) strong. The piano, though, was the ultimate "immovable object," and we struggled mightily to get that really heavy thing up the curved staircase.
We finally succeeded with only a few minor abrasions, some damaged wall board and a broken railing. But I learned a valuable lesson that day: when it comes to moving, it is worth paying a few bucks to professionals who know what they are doing.
Choosing the right company
And so, keeping in mind our goal of effecting this move with as little stress as possible, we set out to find a suitable moving company.
Very quickly, though, this seemingly simple quest resulted in "information overload" as we found ourselves sorting through an extraordinary number of moving companies advertising on the Internet and elsewhere. Nationally known conglomerates…local crews who seemed to operate on a shoestring…fire fighters with trucks…mom and pop operations…the list went on.
Finally, we decided to explore two options that appeared to offer services that came the closest to what we were looking for: the first were senior relocation specialists, and the second were concierge movers who would "do it all" for us.
Senior Relocation Specialists.
A relatively new specialty, professionals in this field provide a broad range of services to the over-55 segment of society.
As we met with and interviewed several companies, we were impressed by the obvious attention to detail they promised in handling the entire move process for us.  They would, for example, take pictures of our current room arrangements and decorations, and then set up our new place so it would look virtually identical.
As we talked further, it was clear that the services offered by these groups would be ideal and much-sought-after in circumstances where clients with physical or mental limitations (or their families) could be assured that every detail of a move would be handled with care and grace.
Some of what these groups offer, in fact, would likely be especially reassuring to someone who, even in the face of necessity, might be reluctant to move after many years in one home.
While impressive in scope, we did not feel that, at this point in our lives, we would require the range of services offered by organizations of this sort.
Concierge or "do it all" services.
In researching local moving companies we noticed one, in particular, with a Better Business Bureau rating of A+ and a number of very positive customer reviews. We spoke with their representative who explained the very reasonable per-hour cost for packing, moving and unpacking us, along with a range of other "concierge" services that we could consider if necessary.
Those extra services included such things as arranging for change of address notifications, handling the details for any donations to be picked up, and setting up junk removal if necessary. All in all, our reaction to the reputation of this company and what they offered was, Wow!
As we dug deeper, we found there was a lot to like about this fully licensed, insured and bonded moving company, not the least of which was their screening and training of uniformed staff. We were attracted, as well, to their promise of care and concern for us and our personal needs, and we learned that we would have a "move coordinator" as our point of contact throughout the process.
Though the range of available "add-on" services was impressive, we would require only 1) the packing of our goods beforehand, 2) the actual move itself, and 3) unpacking of our things in our new place.
We decided to contract with this local concierge moving company, and we are very glad that we did. Their service was excellent, and the resultant stress-free process of transporting everything from point A to point B was flawless.
Making the move
On the day before our actual move, two men arrived at our home at 9 a.m., fully prepared to get all of our possessions boxed, cushioned, disassembled, and otherwise ready for loading and transporting the next day.
The company provided all the cardboard cartons, paper and bubble wrap (for which we paid), and we provided direction on what needed to be boxed, and how things should be marked for proper placement in our apartment.
We had already "pre-packed" certain collectibles and other delicate items, but the moving men wrapped, cushioned and boxed all dishes and glassware from the kitchen cabinets and our china closet. In short, everything at risk of breaking or being damaged was carefully wrapped, boxed and made ready for transport.
We had made arrangements to spend the night in an area hotel, so we had a suitcase with our clothing and other overnight things already packed. The remainder of our clothes were placed in wardrobe boxes, with the exception of items in the drawers of three dressers. Those pieces of furniture were very sturdy, so the movers simply padded and wrapped them with the contents still inside.
The beds were disassembled, padded and wrapped, and each piece of furniture we were taking with us was similarly prepared and protected. By the end of the day, everything was in place and ready to go.
At 8 the next morning, the moving truck pulled up in front of our house and things got rolling right away. Whereas only two men had packed and prepared our belongings the day before, the move itself employed three men — and they moved quickly!
Our mission during the loading process was simply to stay out of the way, and to pull together the things that we would be carrying in our car (more on that in a moment). When everything was aboard the truck, we walked through the now-empty house with the move coordinator to make sure everything had been accounted for, after which we set out for the new place.
In that the movers were being paid by the hour (at a very reasonable rate), we were impressed by how quickly they transported everything the 40 miles from our house to our new apartment.
Our apartment is on the second floor and, fortunately, the elevator is only about 20 feet from our front door. Management had reserved the elevator for our use on that day, thereby allowing the movers to have unrestricted access for the duration of the move-in. The work began quickly and, like the loading process, the unloading and unpacking went better than we had any right to expect.
The moving crew assembled the beds, unpacked all the dishes, put all of our clothes on the racks in the closets, and carried certain items to the storage closet in a separate part of the building. And on an especially happy note, we were pleased that the time spent measuring floor space and furniture paid off, as everything fit perfectly in the areas we had planned.
As they went about cleaning up, the movers asked if we wanted to keep any of the now-empty boxes and wrapping materials we had paid for. We had no interest in (or space for) retaining any, so we declined the offer with assurances from them that the collection would be properly recycled.
With the move coordinator we did a walk-through of our now-fully-furnished place, and verified that nothing was broken or missing. The movers, having spent only eight hours to load, move, unload and unpack us, departed with our thanks for a job very well done.
On our own
While the moving company and its staff did a commendable job moving our possessions safely and securely, there were certain items that we chose to transport ourselves on moving day.
For example, sensitive documents to include our wills and powers of attorney were hand-carried to our new address, along with our computer and similar electronic equipment. Naturally, we made sure to back up all files before disconnecting the computer and placing it in our car.
We also transported food from our pantry, along with refrigerated and frozen goods. Finally, we carried with us an assortment of house plants.
Part of the reason for us transporting these items ourselves was our concern for the absolute security of certain things. For other items, though, moving companies are prohibited by federal law from transporting them.
A list of articles moving companies are barred from carrying includes hazardous materials like propane, ammunition and other flammable items, along with lawnmowers and gas grills. Similarly, moving companies will not move perishable things like food and plants. We had educated ourselves about these restrictions, so on moving day there were no last-minute glitches about what the movers would take and what we would have to transport on our own.
When we laid out the time line for our pre-move preparation and the move itself, we factored in one additional day at the end that would allow us to return to our house and do a full cleaning of the premises.
This was a bittersweet process, for this very comfortable house had meant a great deal to us for more than 16 years, and we wanted to be sure that we left it in pristine condition for the new owners. We were pleased that we were able to do so.
And with that…we were done!
Home Sweet Apartment, a 67-page paperback, is available from Amazon for $6.95. The Kindle edition is $2.99. Learn more about Carlson and his other books at www.danbonbooks.com.