Housing
How to prevent water damage this winter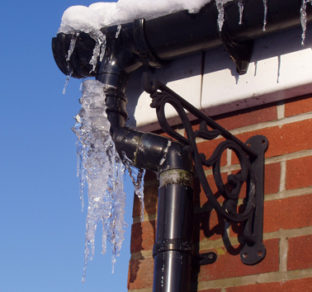 How to prevent water damage this winter
Kimberly Lankford
Q: What can I do to avoid water damage this winter? I know my insurance policy doesn't cover flooding, but does it pay for other types of water damage claims?
A: Yes. Homeowners insurance covers water damage, such as from leaks and burst pipes, or water that comes into your home through your roof and windows. In fact, water damage accounts for almost half of all property damage claims, according to the Insurance Information Institute.
Burst pipes or undetected leaks can cause damage to the floor, walls, ceilings, furniture, artwork and other valuables. It can also soak electrical systems, and can even cause dangerous mold if not cleaned up quickly.
A Chubb study found that 57 percent of homeowners who have filed a water leak claim in the past two years spent more than $5,000 on clean-up costs; 15 percent spent $20,000 or more!
Here are six things you can do to protect your home from water damage, especially if you're leaving town during the winter.
Install a water leak detection device. A minor water leak can cause expensive damage if it remains undetected — if the leak is behind a wall, say, or if it happens while you're away from home.

The lowest-cost leak detectors include sensors you can set up under sinks or near a water heater, dishwasher or refrigerator; they sound an alarm if they detect any moisture.

Leak detectors that cost a bit more (typically $50 to $80) will send an alert to your smartphone if they detect moisture or a big change in the amount of water used in your home (signaling a possible leak).

Some sensors can shut down the water valve automatically if there's a noticeable change in the amount of water used, which is particularly helpful if you travel frequently. Your home insurance company may offer a discount for installing some kinds of leak detection devices.
Turn off the main water supply before leaving town for an extended period of time, suggests Annmarie Camp, at Chubb Personal Risk Services. "That's the easiest and most cost-effective way to prevent water loss," she said.
Check your water supply lines at least once a year. Give your house an annual leak checkup to inspect water supply lines and washing machine hoses for signs of wear, Camp recommends. Check for leaks from your hot water heater, washing machine, refrigerator ice maker, and any other appliances that can leak.
Get sewage-backup coverage. Heavy rains and melting snow can overburden the storm water system, causing water or sewage to back up into your house. Sewage and drain backups usually aren't covered automatically under your homeowners insurance, but it may cost only $50, say, to add $10,000 in coverage. Also consider having a battery-powered back-up for your sump pump if the electricity goes out.
Clean your gutters and inspect your roof. Remove leaves and other debris, which can clog gutters and send water pouring down the side of your house or under your roof. Also, inspect your roof, and repair or replace missing or damaged shingles, which can cause water to come in through the roof.
Protect your pipes from freezing. Insulate accessible pipes with pipe insulation materials, especially in attics and crawl spaces.
When it gets very cold, keep cabinet or closet doors open to help prevent pipes there from freezing.
© 2017 The Kiplinger Washington Editors, Inc. Distributed by Tribune Content Agency, LLC