Money
How to select the right financial adviser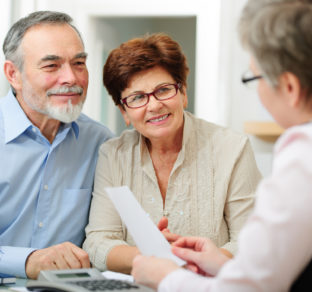 Figuring out what to look for in (and where to look for) a financial adviser can feel overwhelming, whether you are looking for the first time or interested in changing who you work with.
When evaluating the top factors to consider, people commonly point to someone who gets good investment returns or who has a lot of credentials or experience.
These are indeed important aspects, but your search should go beyond that if you want to end up with a great long-term relationship.
Not all advisers are created equal. Though I'm not an adviser myself, I have nearly 20 years' experience in the wealth management industry, and I work very closely with our firm's advisers.
I recognize how important it is to find the right fit, especially because choosing an adviser is a very personal decision and critical to your long-term financial success.
Do you need an adviser?
An important first step to finding the right adviser for you is understanding why you need one in the first place.
Did something happen in your life that made it obvious you need help, such as an unexpected inheritance or a divorce? Are you planning for a big event, such as retirement, and want to see if you are financially ready to make this transition? Or maybe you're a careful planner yourself and simply want to ensure you'll be able to reach your long-term goals.
The list is endless: There are lots of reasons to seek out an adviser's help, and understanding why you personally need one will help tailor your search. Some firms are better than others at providing different solutions.
Wealth management firms offer a variety of services, from detailed savings plans over decades, to personal advice on buying a home, or various ways to invest a recently inherited large sum of money.
Evaluate key skills, characteristics
When evaluating advisers, a top criterion should be: Do they listen to me? This might surprise you, but it's actually the most critical component of a successful relationship.
Here are some questions to ask yourself when evaluating your conversation with an adviser:
—Did you feel like your questions were answered? If not, then maybe they were not listening well enough and might miss things in the future.
—If you are part of a relationship, did both individuals feel heard and did they both contribute to the conversation? If not, then maybe it's time to evaluate other advisers.
—Did the adviser uncover detailed things about how you think, your passions, your family and those things most important to you? If they stayed surface level with age, income and assets, then I might reconsider how in depth they will go with their planning.
You should also feel comfortable enough asking questions, so meeting in person or speaking on the phone is important to see how well you "jibe" with someone.
You'll also want to feel comfortable that the adviser is willing to step up and respond to your individual needs.
Here's an example: A couple of years ago, we contemplated having my husband make a transition from full- to part-time work. Our adviser ran a series of analyses on our income and his pension options. We decided not to make a change, but it was helpful to have someone who listened to us and then came back with different options.
Other critical skills to consider when choosing an adviser might be a little more obvious.
You definitely would want someone who is knowledgeable about both planning strategies and investments, who is constantly learning and staying current with new solutions and strategies and, finally, who can be flexible. Life can be crazy sometimes, so they should be ready to adjust your plan when those curveballs land.
Consider certifications, legal status
Various designations can lend insight into what type of experience an adviser has, and a good place to start is finding a Certified Financial Planner® (CFP). Having this designation requires these professionals to continue to learn, as they have mandatory hours of education each year — and they are regulated by a board of ethics.
And while we're on the topic of ethics: Fiduciaries are required by law to put your interests before their own. In addition to that, a subset of fiduciary firms are fee-only, which means they don't sell any products or services beyond their relationship with you, and act as a fiduciary in all parts of their business.
The word fiduciary gets used incorrectly all the time, but a true fiduciary has very few conflicts of interest, with all decisions made in the client's best interest. For me, these two criteria — being a CFP and a fiduciary — should be non-negotiable when choosing an adviser.
There are many other types of advisers out there, though — some work for broker-dealers, banks or even insurance companies. Just make sure you evaluate how they work with clients and how they get paid.
Some advisers earn a commission from services they sell, which can be a red flag if you feel any pressure during your conversation to add on or upgrade your initial request. Or they may suggest an investment that isn't perfect for your situation because they receive a higher payout on that specific investment — there is a level of conflict of interest to consider!
You also don't have to stick with the same adviser the rest of your life. If something isn't working, and you lose your confidence in their ability to guide you through your life course, don't hesitate to start the search again.
© 2023 The Kiplinger Washington Editors, Inc. Distributed by Tribune Content Agency, LLC.