Money
How to track down your forgotten cash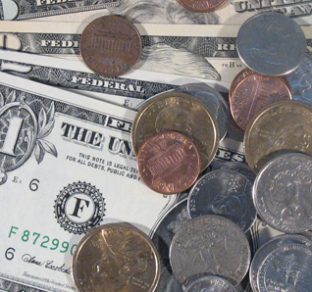 If you've ever pulled a $20 bill out of the pocket of an old pair of pants or a mothballed winter overcoat, you know the pure joy of finding money you didn't know you had.
But many of us have much larger sums languishing in old bank accounts, forgotten insurance policies, uncashed paychecks, and other relics of our financial lives.
When an account is inactive for a certain period of time — which varies, depending on the state — the financial institution or company is required to turn the unclaimed assets over to the state. State treasury departments and other agencies hold more than $40 billion in unclaimed property, and there's a good chance that some of it may belong to you or someone in your family.
A number of companies will conduct a search for a fee, but don't waste your money. If you have access to the Internet, you can search free.
Two places to look
A good place to search for unclaimed propZa, a consumer website that offers free credit scores and tax preparation, recently launched a tool that lets you search for unclaimed property in 14 states, including Maryland, but not Virginia or Washington, D.C. The company plans to add more states; if you click on one that's not included in the program, you'll be directed to that state's own unclaimed-property website.
You don't have to be a member of Credit Karma to use the tool. However, if you become a member, Credit Karma will notify you of future unclaimed-property reports that match your profile.
Membership is free. Credit Karma makes money when you sign up for recommended products, such as credit cards and car loans.
Savings bonds, tax refunds
Don't forget the feds. The U.S. Treasury Department has billions of dollars in U.S. savings bonds that have matured and aren't earning interest. In addition, more than 15,000 savings bonds are returned to the Treasury department each year because they're undeliverable. Those with questions about lost bonds should submit Fiscal Service Form 1048, Claim for Lost, Stolen, or Destroyed United States Savings Bonds. The form and its instructions are available at www.treasurydirect.gov/forms/sav1048.pdf.
The IRS also has about $1 billion in unclaimed refunds for people who failed to file a tax return. This year, the average unclaimed refund was $763. You have three years after the return should have been filed to claim your refund; after that, it belongs to Uncle Sam.
If you failed to file your 2014 federal tax return, for example, you have until April 17, 2018, to file and claim your refund. Once you file your tax return, you can track the status of your refund by using the "Where's My Refund?" tool at www.irs.gov.
Although finding money you didn't know you had is a lot of fun, remember that those dollars could have been working for you instead of gathering dust in state or federal coffers.
To keep track of your hard-earned cash, keep good records of bank and brokerage accounts, and prepare a checklist of all accounts at institutions you need to notify when you change your address.
Don't forget to notify your financial institutions, as well as your employer, if you change your name because of a marriage or divorce. And it never hurts to check your pockets before doing the laundry.
© 2017 The Kiplinger Washington Editors, Inc. Distributed by Tribune Content Agency, LLC