Travel
If you need a Real ID, visit your DMV soon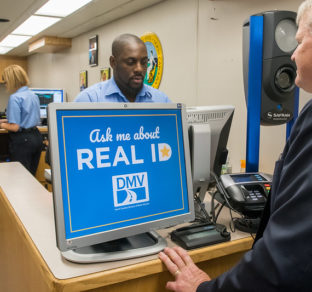 Photo courtesy of NCDOT
If you've been to the airport recently, you may have noticed signs asking, "Does your ID have a star?" If it doesn't, you may want to schedule a visit to your local Department of Motor Vehicles.
Beginning in October 2020, many travelers will need what's known as a Real ID-compliant license to fly domestically.
After the September 11, 2001, terrorist attacks, Congress passed legislation designed to create universal standards for driver's licenses and other sources of identification.
State legislatures have passed laws to bring their DMVs up to speed on the new standards, but the process hasn't always gone smoothly. For example, millions of Marylanders who thought their licenses were compliant have been told to provide more information to prove residency.
With the federal deadline less than a year away, the U.S. Travel Association estimates that 99 million Americans still lack a Real ID-compliant driver's license or other acceptable identification.
If you don't already have your Real ID, the Transportation Safety Administration recommends going to your DMV early in the year to avoid long lines. If you don't get a Real ID by the deadline, a valid passport will be sufficient to get you through security checkpoints.
Info for locals
In Virginia, beginning in October 2020, you may not be able to board a flight or enter a military base if your license isn't Real ID compliant. Look up your license number at dmv.virginia.gov to see if you need a new one.
The Washington, D.C. DMV said the city began issuing Real IDs in 2014. "Your existing DC DMV credential will remain valid until its expiration date and will be accepted for federal purposes (such as entering federal buildings and boarding airplanes)," according to dmv.dc.gov.
If you live in Maryland, you can look up your license number on the state department of transportation's website, mva.maryland.gov/realid, to see if you're Real ID compliant. If not, you'll be required to bring documents to the local DMV for a new license.
© 2019 The Kiplinger Washington Editors, Inc. Distributed by Tribune Content Agency, LLC. [The Beacon staff contributed to this article.]