Housing
Is your new home in your kids' back yard?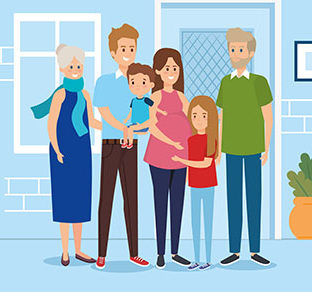 Accessory dwelling units are a hot new trend in multigenerational living.
When Cary Childre, 65, considered moving closer to her daughter living in an Atlanta suburb, she realized she couldn't afford to buy "much of anything." So, her daughter researched building a cottage in her own back yard.
They made a deposit on a Craftsman-style design by a local architect who will manage the project from permits to completion. The 429-square-foot home will have one bedroom and bathroom, a galley kitchen and living area, and a small, covered porch.
Fueled by an aging population and a scarcity of affordable housing, accessory dwelling units (ADUs) are a hot new trend in multigenerational living. You may know them better as in-law suites, garage apartments, carriage houses, casitas and granny pods. Freddie Mac said the share of for-sale listings with an ADU rose 8.6% year-over-year since 2009.
These homes can be created by finishing a basement or attic, converting a garage, reconfiguring unused space, adding or custom-building a detached unit, or installing a prefabricated one.
Over time, you could rent the ADU for income; house a parent, child or caregiver; downsize into it yourself and rent the main house; or make it an office or guest quarters.
Cost varies considerably
How much you'll spend varies by city, type and degree of customization, said Kol Peterson, an ADU advocate and consultant in Portland, Oregon. He said the cost ranges from $20,000 for a basement unit to more than $400,000 for one built above a garage.
Converting existing space is cheaper than building a detached unit. Because of the fixed costs of building a detached home of any size, a larger unit will be only marginally more expensive than a smaller one. So he recommends building up to the largest allowable size.
A prefab ADU is cheaper and quicker to install than one built on site, but a custom design lets you include aging-in-place features, such as a step-free entry, wider doorways and a curbless shower.
If you hire a design builder, look for an aging-in-place specialist certified by the National Association of Home Builders.
An ADU should also allow elders privacy so they will feel at home, not like visitors or intruders, said Michael K. Lenahen, an architect and president of Aurora Builders in Jacksonville, Florida.
If creating an in-law suite with shared walls, consider creating a private entrance and adding soundproofing.
Sitting areas indoors and outdoors will allow you or a parent to enjoy solitude, entertain friends without asking for permission and avoid feeling confined.
© The Kiplinger Washington Editors, Inc. Distributed by Tribune Content Agency, LLC.