Money
Lessons learned from a job search at 77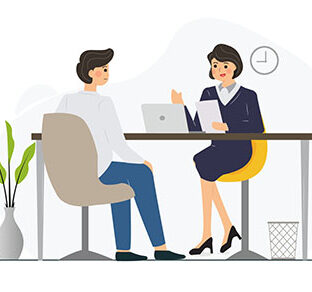 Image by Gioraphics Studio on Vecteezy
I'm female, 77 years old and, so far, retired. For the past couple of years, my finances have been going backward, thanks to some expensive decisions, i.e., concierge medical services, along with the rising prices everyone is facing.
Maybe it was the residual effect of the pandemic, but it was clear something had to change. I nagged myself daily that I needed more order in my life. I needed a job.
I searched the websites of major retail stores, restaurants and retirement homes for employment: positions offered, salaries, how to apply, etc. But each site was less "intuitive" than the one before.
My work history as an advertising/marketing writer made posting my resume nearly impossible, and my fill-in-the-blank answers did not jibe with the potential employers' systems.
Red lines questioned my unexpected numbers and work history. This would go on for hours into the night. Was AI at fault? Who knows?
Getting face to face
The advice I had given others over the years haunted me: "Just go in and speak with a manager." How could I think my approach would work if I didn't attempt it myself?
But first, I did a bit of in-store reconnaissance, asking both the oldest and youngest employees questions about how they got hired. While willing to talk, their recall was not impressive.
When asked how to mention unwelcome dates and work history, one of them suggested that I "make up answers. 'They' never check." Really? I hit the bricks.
Dressed in neat, casual attire, I entered my favorite suburban supermarket and asked to speak with a manager. He quickly emerged from a one-way glass office, steps away.
I stated my case and after a hurried sit-down at a backroom computer, where I struggled with yet another employment program alongside an assistant manager, I was "in the system." I had arrived with my Social Security card and ID in hand. I was hired.
Time to get oriented
Orientation took place at another supermarket location. It began at 5 p.m., but I arrived early, as did a few others. We were ushered upstairs to a break room to wait for the tardy orientation leader. As others trickled in, we sat silently, staring at our phones.
The core group: a painfully shy 17-year-old boy; a visibly energetic young woman with ornate braids; an overweight woman who sought a cigarette break; a very rumpled, stringy-haired middle-aged woman; and a handsome 20-year-old man who would, by his demeanor, definitely go places.
In the end, 16 diverse individuals made up the crew. I admired all of us simply for being there.
Mike, our enthusiastic leader, introduced himself and explained his career trajectory, from a local radio and TV personality to supermarket stocker who worked hard to become a manager.
We played orientation games as we read through our training sheets. We were split into two teams to play more games, revealing what we had learned.
Ultimately, I crushed the tie-breaking team competition question, and our group erupted into cheers. And now, it was time to start the job.
A week on the job
Monday: Five hours of video training and testing at my store. I learned every step of the way that keeping customers happy and returning to the store are our priorities. No matter how wrong or rude a customer is, you should say, "I'm sorry."
Tuesday: Up at 5:30 a.m. for my 8 a.m. shift. My first day at the cash register was guided by a solidly built, long-haired, youthful 50-year-old woman who had worked there for 30 years.
She told me she was "too smart" for the job and had a B.A. in psychology. After college and several volunteer positions, though, she became disillusioned with her field of study, snagged a temporary position at the supermarket, and had been there ever since.
The day flew by, facing mostly older adults, many of whom were ready to complain and huff and puff at me for no reason. I politely busted one shoplifter with a pack of pork chops carefully tucked under her fake Gucci purse.
But for the most part, I was too busy taking directions from my trainer — and making far too many mistakes.
Wednesday: In the self-service aisle, an attractive young woman exploded in anger, cursing at any employee who tried to assist her because the UPC on a package of chicken would not scan.
It was a terrifying 10-minute tirade so bizarre that I wondered if the meltdown was part of a scam. Was someone using this diversion to steal a shopping cart full of steak and lobster? Aside from some eye-rolling, everyone stood silently stunned.
I had Thursday off. What a relief to do laundry and errands! And with more joy and enthusiasm than usual.
Friday: Again, so many customers, so many unpleasant people. They seemed to have saved all their venom for me — dirty looks, sotto voce comments.
It was not the time to ask questions about the multitudes of codes that had to be keyed into the cash register.
I found that older women can be the worst customers. Generally, men are at least civil. Often, they seem to want to entertain with their own brand of home-grown jokes.
I began to think that maybe a job that includes satisfying people who need to prove their importance by acting out is not for me.
Saturday: Halfway through the morning, my lack of due diligence became obvious. I had thought buying and selling groceries would be a pleasant exchange, with customers getting fresh food, their bonus points and a smile, and me, a few bucks to take home.
But it's way too few to take the abuse for $13.25 per hour, with more than $11 daily going to the union and gas for a nearly one-hour round trip.
My hat is off to all the pleasant cashiers who can recall hundreds of codes, pack thousands of bags, appear concerned about customers, and leave it all at work when they clock out.
Maybe I'm no longer resilient enough to deal with the public. After not even a week, it was time to seek out the manager again — only this time, to quit.
What's next?
I realize other 77-year-olds are ringing up customers at this very moment. My failure to conform could simply be founded on my intolerance of bad behavior.
But after leaving the grocery business behind, these days, I have a better, more realistic sense of what I'm looking for in a job. I'm leaning towards working with plants.
The search continues. Wish me luck.