Technology
Links and apps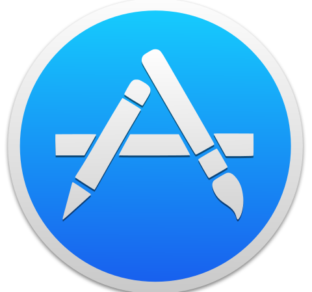 Photo by Chabe01, Wikimedia Commons
Caregiver help via chat
Recently, the Alzheimer's Foundation of America (AFA) introduced a new way for families affected by dementia to get free, immediate help. Now people can "chat" with licensed social workers on the foundation's website. 
Callers can ask about signs and symptoms of Alzheimer's and other dementias, how to develop a care team and support network, how caregivers can care for themselves, and how to connect with local support services, among other things. The helpline will be available in 90 different languages.  
For more information or to access the help, visit AFA's website, alzfdn.org, and click on the blue chat icon. Or call the national toll-free helpline directly at 1-866-232-8484. Questions can also be texted to (646) 586-5283.
The AFA Helpline is open seven days a week, 9 a.m. to 9 p.m. on weekdays, and 9 a.m. to 3 p.m. on weekends. 
For the blind or low-vision
If you have trouble seeing, did you know you can download an app that lets others help you read labels, match clothing or turn up the thermostat? 
Be My Eyes is a free app powered by 3 million volunteers who answer calls around the clock. A live, one-way video allows volunteers to "see" what the user can't — and to help them almost instantly. The average wait time is 15 seconds. 
"I love answering calls because it humbles me that low-vision or blind people go through a lot of extra work just to get through daily life," one volunteer wrote. 
Be My Eyes is only available on iPhones or iPads.
Brain games
We all want to preserve our brain's plasticity as we age. Of course, we can stay sharp with daily crossword puzzles, exercise and social interaction. 
It may also help to play "brain games" on our computers or smartphones. Free apps such as Lumosity, Elevate or the Scrabble knockoff Words With Friends provide daily challenges to improve memory, attention and problem solving. 
All three games are accessible anywhere, at any time of day. You can play Words With Friends on your phone, tablet or computer (via Facebook). Lumosity's free games are available on its website and as an app. 
Elevate, which offers 15 free games (more with a paid subscription), is only available as an app for your smartphone — in fact, it won App of the Year in 2014. 
Both Lumosity and Elevate track your progress and tailor daily games to your cognitive level. You can download the free apps on Google Play or the iTunes App store.