Travel
Lots of new airlines, not much innovation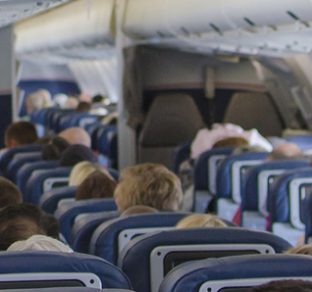 Between now and next summer, you'll see a lot of unfamiliar airplanes at U.S. airports. At least for now, they'll all be European or Asian, but a few possible home-grown efforts have sprouted.
The upside is a combination of more competition on existing routes and more new nonstop routes. The downside is no real innovation in the seating — the main cabins will be familiar cattle cars.
The expansion is fueled by new airlines and enabled by new airplanes:
• New 737max and A321neo narrow-body planes have sufficient range for nonstops between eastern North America and western Europe, they're small enough to operate profitably on routes with insufficient traffic to support the jumbos, and they do so at very low costs.
• New 787s and A350s operate much more economically than the larger jumbos and can fly very long-range routes.
Here's my roundup of the most interesting developments.
Daytime flight to London
Norwegian (Norwegian.com). Already the major transatlantic upstart, Norwegian will continue to expand its relatively short 737max routes from the eastern U.S. — primarily New York/Stewart International, and Providence to Western Europe.
One of its most interesting new flights, however, uses 787s. For folks who hate red-eye flights in cattle car economy, Norwegian now operates a nonstop that leaves New York/JFK at 11:20 in the morning and arrives London/Gatwick at 10:50 that evening. It offers conventional economy and better-than-average premium economy seats.
As of late September, it was offering very low fares on this route, some as low as $110 each way in November.
Level (flylevel.com). This new line, currently operated by Iberia, flies nonstops to its Barcelona base from Los Angeles and Oakland. It flies A330s with what appear to be conventional economy and premium economy seats.
Primera (primeraair.com). This startup, with headquarters in Latvia, will start flying next April from Newark nonstop to Birmingham, Paris/DeGaulle, and London/Stansted with A321neos. The product mix includes what appear to be conventional economy and premium economy offerings.
Joon. I'm not making this up: "Joon" is the name Air France has given to its new subsidiary. Presumably that's based on the French word "jeune" meaning "young." And you wouldn't believe the PR-babble Air France put out about tailoring its new effort to millennials — nothing about fares or the seats, just drivel.
Expect service to the U.S. next summer, with A340s or A350s. Your guess is as good as mine about fares or product, but I can confidently predict it will offer a full load of first-class malarkey.
Air Asia X (booking.airasia). Well-established in Asia, this Malaysian line started flying from Kuala Lumpur to Honolulu by way of Osaka earlier this year, and it plans to fly to Los Angeles sometime next year. It's allowed to carry traffic between the U.S. and Osaka.
Its A330s include a small premium section with angled-flat seats, and an economy cabin with ultra-tight nine-across economy seats. The premium product might look like a good deal, but consider economy only if it's really cheap and you're really broke.
Hong Kong Airlines (hongkongairlines.com/en_HK/homepage). Following its entry into Vancouver earlier this year, Hong Kong Airlines plans nonstops to Los Angeles starting later this year. Flights in A330s offer what appear to be fully competitive lie-flat business class seats and conventional eight-across economy.
Few new U.S. airlines
So far, the U.S. startup outlook is grim. Three possible operations have emerged, but so far, none has anything firm:
• US Global Airlines, a re-tooled version of Baltia, wants to emulate Norwegian and fly 737max or A321neos from Stewart to various points in Europe.
• A group of promoters wants to revive the "iconic" Midwest Express brand, but its apparent business plan — to re-grow the former Milwaukee hub — seems problematic.
• David Neeleman, who started Morris Air, WestJet, JetBlue, and Azul, reportedly registered "Azura Airways" as a U.S. corporation. Azul says there's nothing to it, but Neeleman likes to start-up airlines and likes to name them something to do with "blue."
Currently, you can book flights on Primera, Level, Air Asia X, and Hong Kong, along with the more established Norwegian and WOW. Advance fares look good, so make sure to include them in your trip planning.
Send e-mail to Ed Perkins at eperkins@mind.net. Also, check out Ed's new rail travel website at www.rail-guru.com.
© 2017 Tribune Content Agency, LLC.