From the Publisher
Make your vote count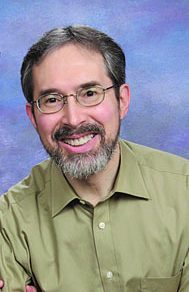 As I write this, we are just weeks away from this year's potentially momentous elections.
For some time now, candi­dates for county and statewide positions, and their support­ers, have been knocking on doors in my neighborhood, sometimes stopping by more than once, to discuss their po­sitions, invite discussion and ask for votes.
When they've asked me if I have any particular issues I'd like to discuss, I always raise this one: In this period of de­clining revenues and tight budgets, how strong is your support of local and state programs that assist low-income seniors and persons with disabilities?
Furthermore, in the effort to make gov­ernments more efficient (which in general I support), I ask if candidates are opposed to, or in favor of, moves being made or sug­gested throughout the area to close down agencies and departments "of aging" and divide up their responsibilities among other offices?
I'm concerned that older adults — our fastest-growing age group, which only in recent years has obtained a governmental presence in the form of aging and/or dis­ability departments — will find their dedi­cated programs crowded out by other de­mands if spread among a va­riety of health and social wel­fare agencies.
I tell candidates I raise this both as publisher of the Bea­con and chair of the Mary­land Commission on Aging.
Two years ago, the num­ber of Marylanders 65 and over hit 1 million, and the total is growing fast. Vir­ginia's older population is growing even faster in Fair­fax and Loudoun counties.
The vast majority of this area's older adults are healthy and actively engaged in taking care of their own needs. They "give back" by helping their families and com­munities.
But, naturally, a rising number are also in need of assistance over time. And cur­rent political and fiscal realities, I fear, are conspiring against planning for and ad­dressing this growing need.
A small fraction of federal, state and local budgets is dedicated to programs for the aging, even as this population is poised to explode. I believe our politicians need to start facing this fact and prepare to ad­dress it.
As I've said before, the demographic re­ality we face is not a tsunami or even a wave. It's more of a tide: a mathematically calculable, completely predictable in­crease for which we can readily prepare — if we have the courage to do so.
I urge you to make this point to your local, state and national representatives and senators, and to cast your vote this election year in a way to make your voice heard.
By the way, if you picked up this copy of the Beacon anywhere in Montgomery County, you will find inserted the excellent Primary Election Voters' Guide produced by the Montgomery County League of Women Voters and published by the Bea­con. Next month, you will find the General Election Voters' Guide in ourMontgomery County copies.
The League has offices in jurisdictions throughout the GreaterWashington area. I encourage you to become familiar with them and their helpful materials.
And, of course, don't forget to vote!
Join us at the Expo
I want to invite all readers to participate in the Beacon's annual InfoExpo events taking place in early October.
These free events combine health screenings, celebrity speakers, live enter­tainment and giveaways with useful infor­mation from government agencies, non­profits and local businesses.
Mark your calendars for Sunday, Oct. 3, for our InfoExpo at Ballston CommonMall in Arlington, Va., and for Sunday, Oct. 10, for our InfoExpo at White Flint in N. Bethesda, Md.
Read more about these events inside this issue. Come and bring your friends and family.
And those who would like to exhibit are welcome to call us at (301) 949-9766 for more information. Space is limited, but currently still available.
I hope to see you there!