Health
Maryland starts selling medical marijuana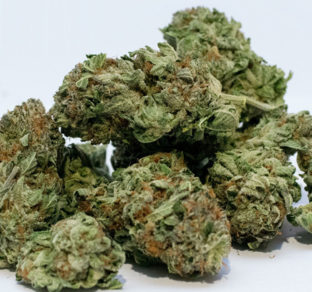 Maryland began the sale of medical marijuana to residents in pain in late November, ending years of delays by embarking on a program that features some of the most liberal policies in the nation on who can qualify for the prescribed cannabis.
Dozens of people stood outside a licensed dispensary, Potomac Holistics in Rockville, where owners began making sales soon after receiving their first shipment a few weeks ago.
William Askinazi, one of the owners, said people who work at the store were euphoric that the day had finally arrived. More than half of all U.S. states, plus the District of Columbia, have legalized a comprehensive medical marijuana program, according to the National Conference of State Legislatures
"You can tell there's a buzz, and we're excited for so many reasons," Askinazi said. "We're giving care to people who need it."
A long line of people cheered as sales began.
Denise Broyhill was among the first in the door to buy marijuana tablets. She said she was upbeat and relieved after years of delays by authorities in making medical marijuana available in the state. "After waiting so long, I'm looking to have some good pain management." Broyhill said.
Patrick Allison, of Annapolis, was also among the first in line. He said he suffers from ankylosing spondylitis — a form of arthritis that causes inflammation of the spinal joints that can lead to severe, chronic pain and discomfort.
"It's about time," Allison said. "I live in chronic pain. You wouldn't know it to look at me, but I'm about an eight right now on a scale of one to 10, head to toe. The only thing that works for me is marijuana."
Maryland approved its first medical marijuana law in 2013. But the effort stalled because it required academic medical centers to run the programs, and none stepped forward.
The law was changed in 2014 to allow doctors certified by a state medical cannabis commission to recommend marijuana for patients with debilitating, chronic and severe illnesses.
For many conditions
Medical marijuana will be available to Marylanders for any condition that is severe in which other medical treatments have been ineffective, as long as the symptoms "reasonably can be expected to be relieved" by marijuana.
Patients with a chronic or debilitating medical condition that causes severe appetite loss, severe or chronic pain, severe nausea, seizures, or severe muscle spasms also can have access, as well as people with glaucoma or post-traumatic stress disorder.
"In Maryland, there are very liberal qualifying conditions," Askinazi said.
Even further, in addition to physicians, Maryland will allow nurse practitioners, dentists, podiatrists and nurse midwives to certify patients as eligible to receive marijuana.
People authorized to recommend the use of medical marijuana will also be able to do so for patients from other states who travel to Maryland.
David Johnson, of Frederick, said he was relieved that he could now have access to medical marijuana to ease pain from nerve damage. He said he's tired of driving in pain to pharmacies in search of opioids.
"It's been a nightmare," he said. "This is a godsend."
Howard County has three dispensaries: Remedy Columbia, Greenhouse Wellness in Ellicott City, and the latest, Zen Leaf in Jessup. Zen Leaf cultivates and processes its medical cannabis products in the same building as its dispensary.
Products allow patients to inhale the marijuana (through smoking or vaping), ingest it (through food or pills), or absorb it through sprays, creams or patches.
— AP