Health
Mexican zucchini soup is great for summer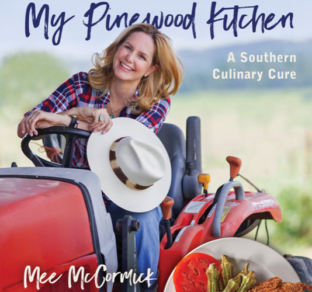 Years ago, my idea of home cooking was purchasing mainly processed foods and serving them along with salads and fruits, thinking I was cooking healthy for my family. Now I know that wasn't the case.
With some detective work, I discovered that I had many food allergies and sensitivities, which led me to master allergy-friendly cooking. I'm happy to say that a year after taking my kitchen back, I have found digestive relief.
Soup is a great way to start eating healthier because you can modify soups into powerhouse meals. I add nuts, mushrooms, probiotic miso pastes and bone broths.
This soup is a total showstopper — it's rich and creamy, and kids love it. I use zucchini, but any summertime squash will work.
In fact, this soup is super adaptable for any food sensitivity or health need, with a little ingenuity. I love to top this soup with a dollop of cashew sour cream (see my book My Pinewood Kitchen for that recipe), a drop of sriracha sauce and a sprig of cilantro.
Summertime Mexican Zucchini Soup
Serves 6
2 tablespoons extra-virgin olive oil or 1 tablespoon ghee
½ onion, chopped
3 cloves garlic, peeled and pressed or crushed
4 medium zucchinis with the skin on, sliced into medium rounds
3 small red potatoes with skin, halved
¼ cup raw unsalted cashews or pumpkin seeds
2 tablespoons ground cumin
2 tablespoons chili powder
1 tablespoon ground coriander
¼ teaspoon cayenne pepper (optional)
6 cups vegetable broth
4 shiitake mushrooms, stems removed and sliced
1 heaping tablespoon miso
1 cup fresh cilantro (optional)
Directions:
Heat the oil or ghee in a large saucepan over medium heat, add the onion, and cook until translucent, about 3 minutes. Stir in the garlic and zucchini. Add the potatoes, cashews or pumpkin seeds, cumin, chili powder, coriander and cayenne pepper (if using).
Add the broth and mushrooms, and cover with a lid. Cook until the potatoes are tender, about 15 minutes. Cool the soup for 10 minutes.
Transfer to a blender or food processor. Add the miso paste and cilantro (if using), and blend until smooth and creamy. Pour the blended mixture into the saucepan, and stir over medium-high heat until hot.
[Ed. note: It's delicious served hot or cold. We tried it!]
Mee McCormick was raised in Northern Appalachia. She owns a farm and restaurant in rural Tennessee called Pinewood Kitchen and Mercantile.
This recipe is from her second book, My Pinewood Kitchen: A Southern Culinary Cure. It's available on Amazon, where it has a 5-star rating, for around $20.