Travel
Most and least dangerous places to visit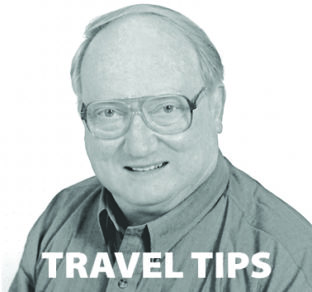 Reports about the most dangerous destinations are more useful than reports about the safest: After all, countries rated as safest generally fall under the "round up the usual suspects" meme and many of the most dangerous destinations are obvious to anyone who reads a newspaper or watches the evening news.
But a few recent reports point out a few places you might be considering — and might want to reconsider. I compiled results from four recent and current reports on safest/least safe destination countries and cities that do not appear to be duplicates: The Gallup Global Law and Order Report, and the websites Ceoworld (ceoworld.biz), The Economist (safecities.economist.com) and SafeAround.com.
Countries
Some entries on this list shouldn't surprise anyone: Afghanistan, Iraq, Lebanon, Laos, North Korea, Somalia, Sudan and South Sudan, Syria, Venezuela and Yemen. Most visitors likely want to avoid getting in the middle of active shooting, bombing and drone strikes, although, oddly, nobody lists Iran.
At least one of the sources, and often at least two, cite virtually all the countries in sub-Sahara Africa as dangerous, including South Africa.
Mexico shouldn't surprise anybody, but you find some surprises: At least one compilation classes the Bahamas, Bolivia and Puerto Rico as dangerous, along with the Philippines and parts of Thailand.
The lists disagree on Egypt: one source lists it as dangerous, another gives it a good rating. The same is true for Uzbekistan.
The tops of the "safest" lists all focus heavily on Canada, the United States, Western Europe, Australasia and the developed countries of East and Southeast Asia. And even Eastern Europe ranks reasonably high on most compilations.
Cities
To nobody's surprise, many of the "most dangerous cities" are located in the "most dangerous countries," including the main cities in South Africa. But dangerous ratings apply to reasonably popular visitor destinations.
Gallup rates Moscow and St. Petersburg as dangerous; it comes down hard on the main cities in India, including Agra, Chennai, Delhi and Mumbai; and it gives poor scores to a handful of cities in South America that attract substantial numbers of visitors: Bogotá, Lima, Medellín, Rio, Salvador and São Paulo.
Other tourist centers earning at least one dangerous rating include Cairo, San Pedro, Honduras, San Salvador, Dominican Republic and Sharm-el-Sheikh.
And Mexican tourist centers Acapulco, Cabo and Mexico City get entries, although Cancún does not. The only U.S. cities to make at least one "most dangerous" list are Baltimore and Detroit.
As with countries, the least dangerous cities all concentrate in North America, Europe, Australasia and developed Asia.
The main Gulf cities of Abu Dhabi and Doha get good ratings, as does Bursa, Turkey, despite some local unrest in that area. One list rates Andorra la Vella as tops, worldwide.
Deciding where to go
What to make of all this? For most of you, many of the "do not enter" places are obvious. But some low-scoring places are important visitor destinations where many travelers obviously ignore the warnings.
If you're considering a visit to one of these places, my suggestion is that you get as much information as you can before you make a commitment. Countrywide scores, for example, can be misleading: In a big country, parts can be dangerous where others are quite safe.
The first place to look for information is in the U.S. State Department's country information pages (bit.ly/DOScountryinfo). My main complaint with this source is that its standard "exercise caution" recommendation is really not very useful.
One other suggestion: Don't go anywhere where you will be thinking about safety the entire time. If you decide to go someplace with a poor safety rating, make up your mind to accept the risks, stick to major tourist centers, watch out for pickpockets and scams, and enjoy the destination.
Constant worry about safety — or anything else, for that matter — can ruin a visit almost anywhere.
Send email to Ed Perkins at eperkins@mind.net. Also, check out Ed's new rail travel website at www.rail-guru.com.
© 2019 Tribune Content Agency, LLC.