Health
New Alzheimer's drug breeds skepticism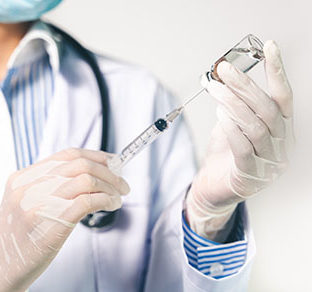 Photo by suriyawut on Vecteezy
The first new Alzheimer's treatment in more than 20 years was hailed as a breakthrough when regulators approved it more than four months ago, but its rollout has been slowed by questions about its price and how well it works.
Several major medical centers remain undecided on whether to use Biogen's Aduhelm, which is recommended for early stages of the disease. Big names like the Cleveland Clinic and Mass General Brigham in Boston say they'll pass on it for now.
One neurology practice has even banned the company's sales reps from its offices, citing concerns about the drug and its price, which can climb past $50,000 annually.
Many doctors say they need to learn more about how Aduhelm works and what will be covered before they decide whether to offer it. That might take several months to sort out. Even then, questions may linger.
"The drug won't be for everybody, even with access," said Salim Syed, an analyst who covers Biogen for Mizuho Securities USA.
Syed estimates that only around one-tenth of the people diagnosed with early-stage Alzheimer's may wind up taking Aduhelm chronically, especially if regulators approve similar treatments from Biogen's competitors.
Biogen is not saying how many people have received the drug since it was approved on June 7. A company executive said last month that Biogen was aware of about 50 sites infusing Aduhelm, far fewer than the 900 the company had said it expected to be ready shortly after regulators approved the drug.
First of many new drugs
Aduhelm is the first in a line of new drugs that promise to do what no other Alzheimer's treatment has managed: slow the progress of the fatal brain-destroying disease instead of just managing its symptoms.
"It's like a breath of fresh air," said Dr. Stephen Salloway, a Rhode Island neurologist and Biogen consultant who is prescribing the drug. People with Alzheimer's "know what's coming, and they want to do whatever they can to stay in the milder stage."
The U.S. Food and Drug Administration approved Aduhelm despite objections from its own independent advisers, several of whom resigned. The agency later said the drug was appropriate for patients with mild symptoms or early-stage Alzheimer's.
Aduhelm clears brain plaque thought to play a role in Alzheimer's disease, and regulators made the call based on study results showing the drug seemed likely to benefit patients.
Biogen, which developed Aduhelm with Japan's Eisai Co., had halted two studies on the drug due to disappointing results. It later said further analysis showed the treatment was effective at higher doses.
The FDA is requiring Biogen to conduct a follow-up study.
Not a clear correlation
As for Aduhelm's effectiveness, company data shows that plaque removal "is reasonably likely to predict a clinical benefit," said Biogen Chief Medical Officer Dr. Maha Radhakrishnan. She said regulators reviewed data from more than 3,000 patients, counting two late-stage studies and earlier research.
[Ed. Note: But only one of the studies showed any cognitive improvement came from the reduced plaque.]
Doctors also are worried about whether patients taking Aduhelm will be able to get the regular brain scans needed to monitor their progress on the drug. Patients must be monitored for problems like dizziness or headaches. Bleeding in the brain is another potentially serious side effect.
Aduhelm also requires a deeper level of coordination among doctors than other Alzheimer's treatments, noted Radhakrishnan.
Prescribing doctors have to work with neurologists, radiologists and nurse practitioners to diagnose patients, confirm the presence of plaque in the brain, get them started on the treatment and then monitor them.
"All of this is work in progress," Radhakrishnan said.
The federal Medicare program is expected to make a national coverage determination by next spring that will lay out how it handles the drug.
—AP