Health
New drug for cholesterol holds promise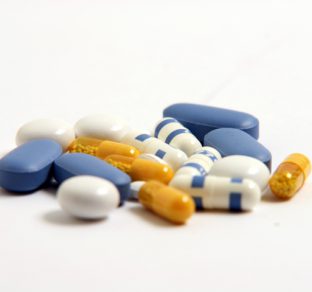 An experimental drug boosted good cholesterol so high and dropped bad cholesterol so low in a study that doctors were stunned and voiced renewed hopes for an entirely new way of preventing heart attacks and strokes.
"We are the most excited we have been in decades," said Dr. Christopher Cannon of Brigham and Women's Hospital in Boston, who led the study of the novel drug for Merck & Co. "This could really be the next big thing."
The drug, anacetrapib, will not be on the market anytime soon. It needs more testing to see if its dramatic effects on cholesterol will translate into fewer heart attacks, strokes and deaths. Merck announced a 30,000-patient study to answer that question, and it will take several years.
But the sheer magnitude of the new medicine's effects so far excited lots of doctors at a recent American Heart Association conference in Chicago.
"The data look spectacular, beyond what anybody would have expected," said Dr. Robert Eckel, a University of Colorado cardiologist and past president of the heart association.
Merck's Dr. Luciano Rossetti agreed. "We are trying not to be too giddy. The potential benefit is enormous," said Rossetti, senior vice president of global scientific strategy at the company.
First of its kind
For years, doctors have focused on lowering LDL, or bad cholesterol, to cut heart risks. Statin medicines, sold as Lipitor and Zocor do this, and generic versions cost less than a dollar a day.
But many statin users still suffer heart attacks, so doctors have been trying to get LDL to very low levels and to boost HDL, or good cholesterol.
Anacetrapib would be the first drug of its kind. It helps keep fat particles attached to HDL, which carries them in the bloodstream to the liver to be disposed of.
The Merck-sponsored study tested anacetrapib in 1,623 people already taking statins because they are at higher-than-usual risk of a heart attack — half had already had one, and many others had conditions such as diabetes.
An LDL of 100 to 129 is considered good for healthy people, but patients like these should aim for under 100 or even under 70, guidelines say. For HDL, 40 to 59 is OK, but higher is better.
After six months in the study, LDL scores fell from 81 to 45 in those on anacetrapib, and from 82 to 77 in those given dummy pills. At the same time, HDL rose from 41 to a whopping 101 in the drug group, and from 40 to 46 in those on dummy pills.
Such large changes have never been seen before, doctors say, and these improvements persisted for at least another year that the study went on.
Additional studies needed
Over the years, other drugs have generated excitement in early research, then turned out to be risky or not so effective when tried on many more patients.
The Merck study was too small to tell whether anacetrapib lowered deaths, heart attacks or other heart problems. But the trend was in the right direction, with fewer of those cases among patients on the drug. The anacetrapib group also needed significantly fewer procedures to fix clogged arteries.
Few side effects so far
Importantly, there were no signs of the blood pressure problems that led Pfizer Inc. to walk away from an $800 million investment in torcetrapib, a similar drug it was developing four years ago.
The Merck drug "looks far more potent, without the serious side effects that led to failure" [in the Pfizer study], said Dr. W. Douglas Weaver, a cardiologist at Henry Ford Health System in Detroit and past president of the American College of Cardiology. "If proven effective, this will really change practice in the same way aspirin and statins have."
Merck says it is way too soon to estimate how much the drug would cost, but analysts say such a medication could mean billions for its maker, though it would have to prove cost-effective by preventing enough heart attacks, strokes and deaths.
Dr. Allen Taylor, a cardiologist at Washington Hospital Center, noted that study participants' bad cholesterol was twice as high as their good cholesterol before treatment, and that anacetrapib caused this to reverse: The good became double the bad.
That's never been achieved before and is "a profound swing" that should lead to reversal of heart disease, not just slowing its progression, he said.
— AP